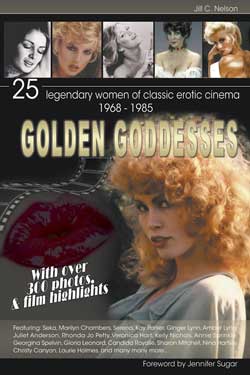 "I made it a rule, an absolute rule for all of the films that no women were allowed on the crew except for make-up. The technical crew: cameraman, gaffer, grip and sound—I never hired a woman. I don't like women." (Roberta Findlay)
There is a continuing, undeniably voyeuristic fascination with people who were involved in the golden age of adult cinema (both in front of and behind the camera). Perhaps it's the fact that they were both pioneers in a field of phenomenally popular (and perennially profitable) entertainment, yet also looked down upon as outcasts by the majority of mainstream society, who were happy to inwardly look but outwardly condemned. Or perhaps it's partly because the people then had definitive personalities, looks and styles, unlike the mostly cookie-cutter, fake blonde and siliconed boobed porn starlets of today.
The co-author of the definitive John Holmes bio, Inches, Jill Nelson returns with Golden Goddesses: 25 Legendary Women of Classic Erotic Cinema 1968–1985. Told in an oral history format, Nelson has selected a diverse range of names to interview—including not just performers but also screenwriters, directors and costumers—which not only give us a terrific insight into the adult film industry during this rapidly evolving outlaw period, but allows us to know them as women, individuals and human beings.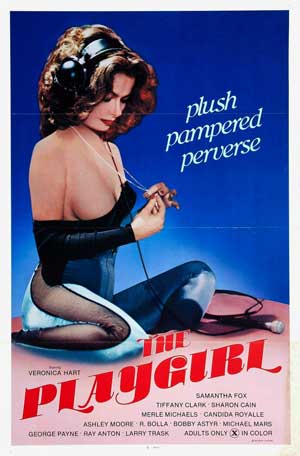 The bulk of the credit for this, of course, belongs to Nelson herself, who has obviously been able to win the trust of her subjects enough for them to open up a lot more than they would have in the pages of publications like Adam Film World back in the day.
Picking out highlights is a tough ask. The interviews conducted with actors who have since passed on (Marilyn Chambers, Juliette Anderson, Barbara Caron Mills) resonate with a certain sadness, but also serve as fitting epitaphs. Likewise, the chapter on actor/director Ann Perry (House on Bare Mountain, The Toy Box, Sweet Savage) also has an emotional timbre to it, since Perry's battle with Alzheimer's meant that her son had to do most of the talking for her. Elsewhere, Jody Maxwell (often billed as 'The Missouri Stick Licker') talks about losing her film virginity to Jamie Gillis and her unique talent for being able to sing while performing oral sex, and Laurie Holmes remembers her life with John and her disdain at the current state of the porn industry.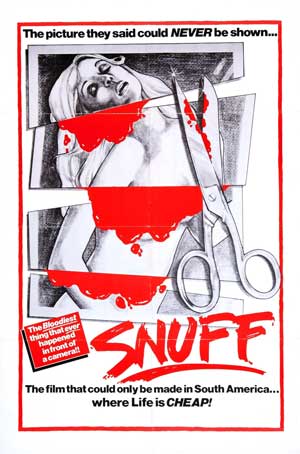 If I had to pick a favourite chapter, however, it would have to be Nelson's interview with the normally publicity-shy Roberta Findlay. Along with her husband Michael, Roberta Findlay was responsible for some of the more notorious of the sexploitation black & white 'roughies' that emerged from the New York underground of the mid-to-late 1960s, including Satan's Bed (1965, starring a pre-Lennon Yoko Ono), Take Me Naked (1966, written by and starring Roberta) and the infamous Flesh trilogy (The Touch of Her Flesh, The Curse of Her Flesh and The Kiss of Her Flesh). They later turned to the drive-in and grindhouse circuits, producing the 1971 Manson-inspired film Slaughter, which had footage added to it by Allan Shackleton and re-released in 1976 as the notorious Snuff ('The film that could only be made in South America…where Life is CHEAP!').
After Michael Findlay was killed in a 1977 helicopter crash, Roberta went on to direct hardcore features such as Mystique (1979) and Shauna: Every Man's Fantasy (1985, a tribute to Shauna Grant, who had committed suicide a year earlier), as well as returning to exploitation and horror with the likes of the grimy Tenement (1985) and Blood Sisters (1987). An impressive oeuvre indeed, and Findlay relays a lot of great anecdotes and memories, from hiding film reels at the bottom of a well to avoid the authorities, getting a cyst in her breast removed (a result of years of filming with a 40 pound Panaflex camera), and her love for dialogue and disdain at actually having to shoot hardcore sex ("I was always disgusted by the sex scenes so I'd say 'Okay, everybody screw'. That would be it").