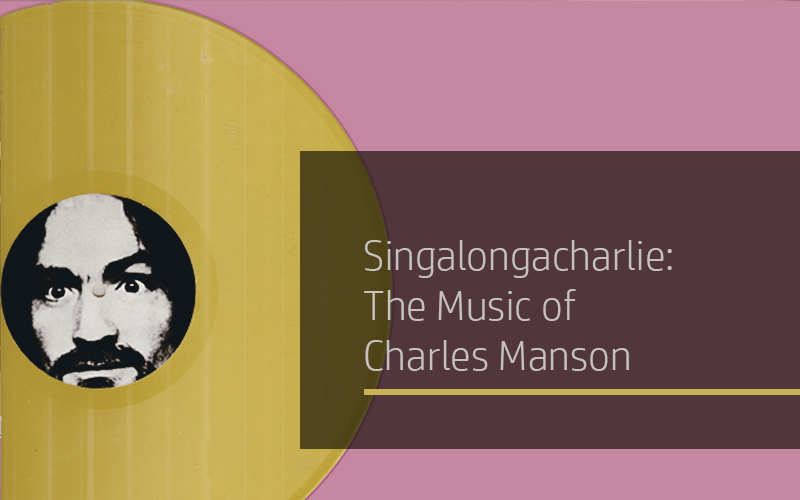 05
Apr
Singalongacharlie: The Music of Charles Manson
THE '67 SESSSIONS ('THE SUMMER OF HATE') (2007)
Arte Lupo L182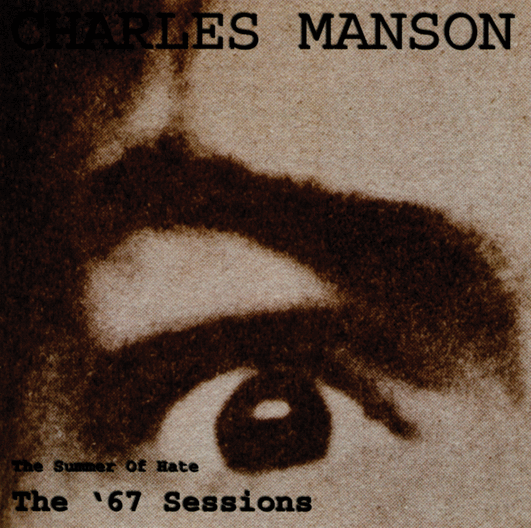 Recorded at Gold Star Studios, Hollywood, November 1967. Produced by Gary Stromberg. These were the earliest recordings of Manson's music and have a quality even rougher than the recordings that made LIE. Here, Manson, generally unaccompanied, is less confident than he sounds on LIE and intersperses the songs with general chatter, raps, laughing and a long string of aphorisms. Nevertheless, the songs are some of Manson's best and are worth examining in greater detail. The energy levels are tangibly more heightened compared to later recordings. The musicality of Manson's songs cuts through.
Devil Man draws on the blues spirit of early American popular music. A simple two-chord phrase is repeated and then speeds up. Manson's subconscious spills out in to the track: "the devil man swings the blues." The More You Love also utilises a simple two-chord tonal refrain overlayed with the kind of skeining melody that characterises many 1960s outlaw songs. Phrases expressing an attack on hypocrisy that Manson clearly found appealing get thrown into the songs such as 'the sound of one-hand clapping' and become repetitive chants. Two Pair Of Shoes deals with one of Manson's pet hates: consumer waste culture. Here Manson's preference for major sixth guitar chords (which can be played accidentally) is striking. Maiden With Green Eyes (Remember Me), although driven by a rumba rhythm, has a medieval narrative sensibility but also the tone of 1950s doo-wop that Manson grew up with. The phrase "remember me" would not sound out place in songs by Bobby Vinton, Dion or John Leyton. Swamp Girl although like all these tracks sparse manages to feel operatic with its frequent shifts and varied sections. Bet You Think I Care has a smooth chord progression akin to Simon and Garfunkel's The 59th Street Bridge Song (Feelin' Groovy) and exhibits the folk/pop style that flooded America and the UK in the early 1960s. Another favourite Manson guitar trick heard here is the semi-tone/tone slide chord. True Love You Will Never Find, Invisible Tears, This Is Night Life and My World are brilliant folk protest/doo-wop hybrids. Invisible Tears should have been used by Kenneth Anger in Scorpio Rising and the latter, with its clever key change would have happily worked in a David Lynch film. The House Of Tomorrow opens with Manson claiming "this will make you a lot of money" and it could pass for a competent late sixties peace song. Close To Me is structured around jazz progressions. Perhaps Sinatra could have performed it? "I got some songs that other people could sing" introduces a medley of three tunes that complete the recordings supposedly written by a fellow con and based on prison life — loss, deceit, loneliness. It is a narrative concluding with the release and return to family life.
This session also features earlier versions of Look At Your Game Girl, People Say I'm Good (Who To Blame here) and Sick City, slower and less atmospheric versions than the later recordings on LIE. Despite encouragement from producer Gary Stromberg to "do whatever comes into your head", it's clear that the sheer range of styles and forms that Manson draws on only to abandon when he gets bored would have been hard for any executive to 'market'.
CHARLES MANSON LIVE AT SAN QUENTIN (1996)
Grey Matter GM01LP UK 1993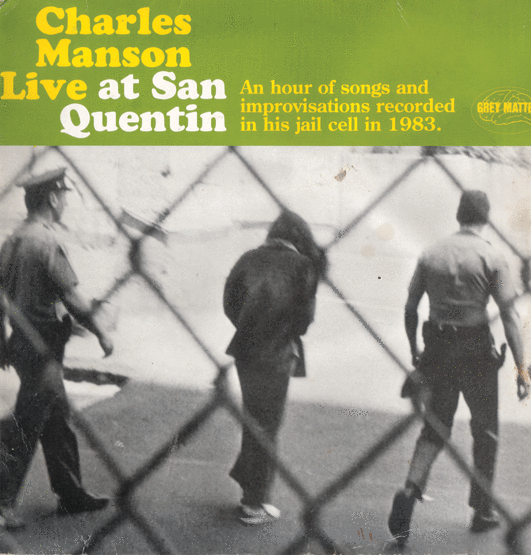 This low-fi recording is one of the more recent records of Manson's musical output. San Quentin is a place of strong resonance for Manson. He was originally lodged here on death row after his trial and sentence in 1970. He has returned to the prison on several occasions since them. On the occasion of his return in 1985, when a piece of hacksaw blade was found hidden in his shoe, these live recordings were made. The tile of the record pays homage to the legendary concert by Johnny Cash made and recorded at the prison in February 1969.
This recording presents the latest in reflections on the state of mind of Manson. It offers an interesting glimpse into what an audience with Manson is like, reverting from songs to philosophising and the constant interruptions of everyday life into the Manson space. The songs are improvised. Television Mind demonstrates Manson's capacity still for critiquing consumer, technological culture.
The cover is interesting, designed as it is to look like the Beach Boys legendary but over-rated Pet Sounds LP. Pressed on yellow vinyl, the original sleeve was a picture taken through a wire fence of Manson being led by guards through the prison grounds. The CD used a colour picture of a wizened Manson holding his highly decorated acoustic guitar.
NEXT: Manson Family Sings