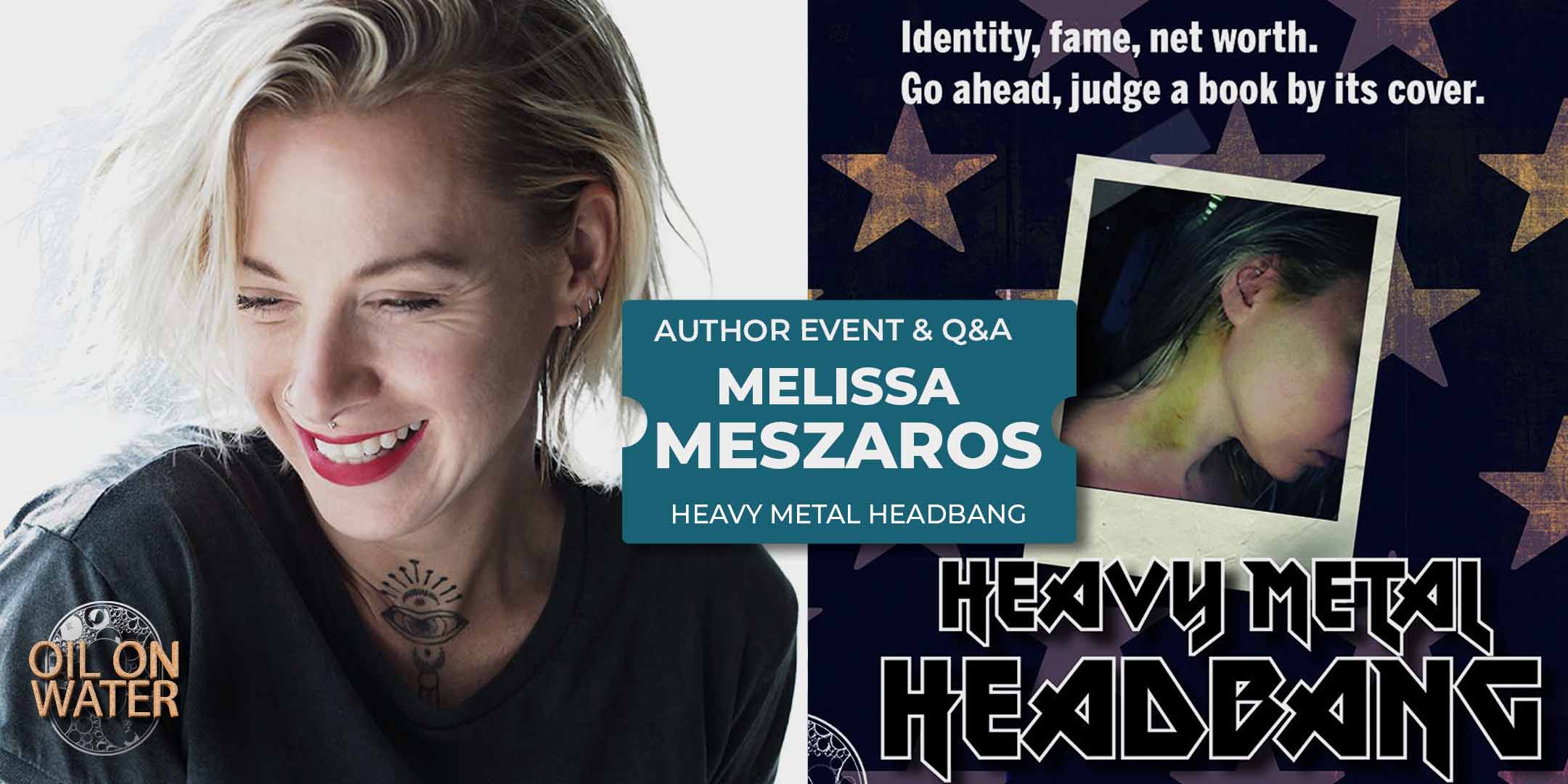 Melissa Meszaros in conversation
Author reading and live Q&A with Melissa Meszaros about her new book, HEAVY METAL HEADBANG, rock and roll, comics and living with a traumatic brain injury.
After being hit by a car on the way to a Judas Priest concert, Melissa's life and career as an entertainment publicist is turned upside down by a traumatic brain injury. This raises questions of personal integrity, all the while facing an uphill legal battle because of her tattooed, pierced appearance.
Biographical info:
Born and raised in rural Pennsylvania, Melissa Meszaros has set the precedent for breaking tropes and forging the way for the modern nomadic. As tenured entertainment industry publicist, Melissa is also the founder of Grrrl Front PDX Music Festival and the comic book publicity firm, Don't Hide PR. She is a self-proclaimed grunge aficionado, graduate of Antioch University Los Angeles' MFA in Creative Writing, and proudly shares a birthday with Melvins leader, Buzz Osborne.