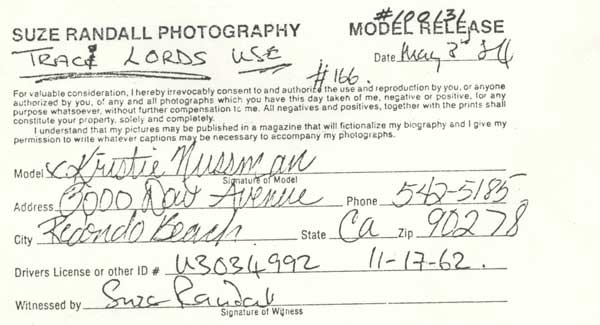 Robert Rosen's international bestselling biography of John Lennon's last days, Nowhere Man, changed the way the world saw a hero. Now, his upcoming Beaver Street, an 'investigative memoir' detailing Rosen's two decades working in pornography, threatens to change the way it sees a pariah.
Rosen finds himself back on familiarly controversial terrain with a devastating attack on Traci Lords, the former 'child' porn star whose entire pornographic oeuvre, stretching from ages fifteen to eighteen, became outlawed, threatening to incarcerate an entire industry.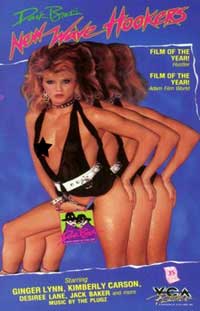 Rosen's attempt to shift the traditional weight of sympathy away from Lords, commonly thought of as a viciously exploited minor, to the industry thought to have exploited her, is guaranteed to ruffle feathers at a time where censorship, child pornography, and sex are as controversial as ever.
The Lords case is by now folkloric, but in Beaver Street Rosen provides a riveting, uncomfortable, and often hilarious account from those in the eye of the storm. Says Rosen: "Every film producer, magazine publisher, printer, video-store owner, adult-bookstore owner, newsstand proprietor, porn photographer and porn fan, overnight found themselves facing any number of charges for the creation, possession, distribution, or transportation of child pornography."
The crux of Rosen's revisionist critique hinges on the question of 'exploitation'. "It was beside the point," Rosen explains, "that this 'child' had admitted using a false birth certificate to fraudulently acquire a passport, using this phony passport to obtain a fake California driver's license with a false date of birth (making her six years older than she actually was) and then using both pieces of identification to prove that she was of legal age as she systematically sought work in the porn industry."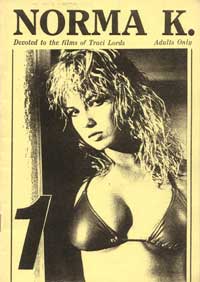 The portrait of Lords as an unusually judicious and ambitious young woman is compelling, and her ascent, from government witness to Hollywood star and bestselling author, brilliantly shadows the legion of porn professionals left facing unemployment and even prosecution. Like Raskolnikov looking for a stray spot of blood, Rosen alone discovers almost 200 pounds of Lords material in his office, while all around him an entire industry is in a frenzy of pulping, pulling and shredding, a result of that 'child's' singular and certainly precocious talent for selfpromotion and hard work.
Wherever people ultimately stand on the Lords debacle, there is no doubt that Beaver Street provides a valuable, vivid glimpse at a little-seen side of the coin. As with the rest of Rosen's book, what really fascinates is the picture of normal professionals trying to make ends meet in extraordinary circumstances. How many other journalists, photographers, and publishers are expected to scrape a living beneath the hostile scrutiny of the FBI, the Nixon administration, Billy Graham, Andrea Dworkin and a host of others? That, and wade day in and day out through an endless swamp of smut? If Rosen relished his two decades in porn, you feel it is because he relished it as a writer, for its delicious absurdity above and beyond anything. This is an absurdity Beaver Street captures in glorious Technicolor.
---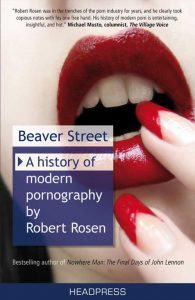 Want to know more? Check out Beaver Street: A History of Modern Pornography by Robert Rosen.
For sixteen years Robert Rosen worked behind the X-rated scenes of such porn magazines as High Society, Stag, and D-Cup. In this book, Rosen blows the lid off the lucrative and politically hounded adult industry, providing a darkly engaging account of its tumultuous decades—from the defining Traci Lords scandal and the conception of 'free' phone sex to the burgeoning success of smut in cyberspace in the twenty-first century.