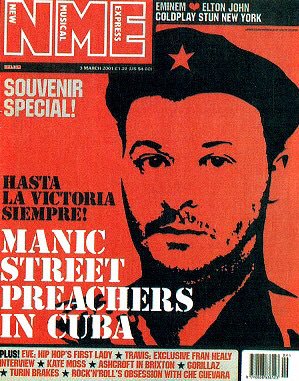 Complaints about Manic Street Preachers' sixth record Know Your Enemy are rife among fans of the band. Most point to the fact that the record is far too long, far too erratic in its structure. Complaints also take aim at the lyrical minefields, the desolate dirges, the odd genre twists and turns. Yes, it's a confusing record, but as an act of defiance and political intrigue it works quite well in its weird scatterbrained way. Nonetheless, as the band proved by jettisoning the quite awful Underdogs from the ten year anniversary edition of Send Away the Tigers and replacing it with the more refined b-side Welcome To The Deadzone, improvements can be made and mistakes rectified. Because of its faults, Know Your Enemy is the album it is and no changes made would add to or take away from that, however, I want to present a kind of alternative universe version of the record that rearranges, adds and retracts certain songs in order to make a winning formula of the experimentation and sense of adventure included within the record. In the age of digital MP3s, shuffle and random play the idea of cohesive record track listing has become somewhat redundant anyway, yet if the tracklisting had been presented differently (or the 20th anniversary edition decides on an massive overhaul) would Know Your Enemy be regarded in a different light?. This is, I guess a kind of thought experiment I want to explore.
Here is the alternative track listing…
Found That Soul
Intravenous Agnostic
My Guernica
Freedom of Speech Won't Feed My Children
So Why So Sad
Let Robeson Sing
Ocean Spray
The Year of Purification
Locust Valley
Just a Kid
Dead Martyrs
The Convalescent
Masking Tape
Baby Elián
Pedastal
Ballad of the Bangkok Novotel
(We Are all Bourgeois Now)
Rather than simply omit tracks that don't, for various reasons, fit well on Know Your Enemy I have replaced them. This makes the new alternative version still clock in at sixteen tracks and therefore hover at around the same length as the original. The temptation would be to trim the fat and have a more slender album, but this case I want to stick to the band's original ideals. Anyone familiar with the tracklisting will see some B-sides from the era have been inserted and Wattsville Blues, Miss Europa Disco Dancer, Royal Correspondent, His Last Painting and Epicentre have been discarded, relegated to B-sides, or even worse, perhaps in this alternative universe never even recorded. In my opinion these tracks add very little to the overall experience of Know Your Enemy. It might be hard to jettison the perverse mutant funk of Miss Europa Disco Dancer but in the grand scheme of things (things Manics related anyway) it might work better as a one off oddity lingering as an extra track on a single format. In hindsight, this makes tracks like Miss Europa Disco Dancer have to stand on their own legs and be judged as singular entities, and not be considered within the context of a record. Therefore, by omitting the band's lurch into disco I've actually kind of saved Miss Europa Disco Dancer. Kudos to me!
Let's start with the opening salvo of Found That Soul, Intravenous Agnostic, My Guernica, and Freedom of Speech Won't Feed My Children. Check any Manic Street Preachers record (dismissing TiMTTMY and RWtF for a moment) and you'll witness a cracking assortment of rollicking anthems. Found That Soul kicks off Know Your Enemy in stunning form and the song acts as a mission statement. It stays as the opening track. On the original version of the record the flow is broken somewhat by the still glorious Ocean Spray and So Why So Sad. So in this case I've removed these songs from the opening and moved Intravenous Agnostic from track three to track two. My Guernica, a mid-album high point, gets promoted to track three, whilst Know Your Enemy's fairly weak closing statement, Freedom Of Speech Won't Feed My Children, moves to track four and hopefully makes better sense here as leaping off point towards the rest of the record. This makes the first few minutes of this version a bristling and urgent opening statement that signifies the band's original intent to make a ferocious punk racket and bold political commentaries.
After a heart racing beginning we have to allow the listener a reprieve, both musically and lyrically. So Why So Sad signifies the sunny disposition and Beach Boy vibes of Know Your Enemy, represented by Let Robeson Sing, Ocean Spray and The Year of Purification. In this alternative track listing they have been grouped together so that this aspect of the record is less spread out and more cohesive, a kind of mini Beach Boys record within the record. Instead of the gloomy His Last Painting, the former B-side Locust Valley has been included. The song is something of an interesting anomaly and jostles between its bright and sunny chorus and it's darker verses that also feature an distorted undercurrent of Nicky Wire's vocalizing. It also blends nicely into the next part of the record that reignites the rocker sound.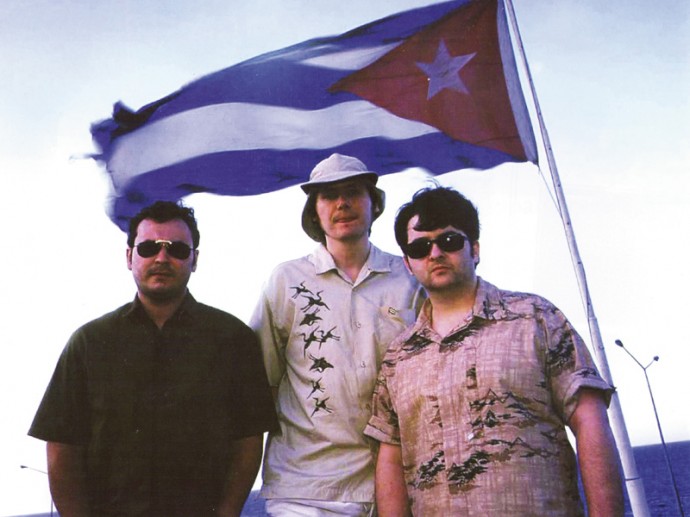 The B-side Just A Kid is too good to leave off the mother record so it nudges in before the gothic throttle of Dead Martyrs and lyrical aneurysm of The Convalescent. The B-side Masking Tape replaces Epicentre simply on the basis that the weird audio glitch of "Happy black days here's the summer" is used better here and the track is shorter and punchier than Epicentre's shuffling slog. It's political message too important to ignore, Baby Elián can't be replaced or dispatched and sits in the midst of the closing racket, its meaning becoming more apparent as the listener is allowed another short breath. The thunderous B-side Pedestal leads into the closing Nicky Wire-led Ballad Of The Bangkok Novotel, also a B-side of the era.
Ballad of the Bangkok Novotel ends this version of the record for a few reasons. Firstly in the spirit of adventure that Know Your Enemy endeavoured to promote, a Nicky Wire-led track had to be included. This track works better than the dirge of Wattsville Blues and whilst the Ballad Of The Bangkok Novotel lyrically appears to deal with the same pessimism of Wattsville Blues, Novotel bristles with a punk rock urgency made exclusively of piss and vinegar. Also, Wattsville Blues' mid-record placing meant it could be easily discarded, here Wire's voice closes the record (like Journal for Plague Lovers) and with it ends on a kind of defeatist poignancy only Wire's hapless sigh can muster. It's not too much of a shock either as Wire's voice has already been heard on Locust Valley. Novotel also acts as a flipside to the record's opening track and statement (Found That Soul, yeah, but Five years later I'm still Shaking!). Because of the track's punk rock drive, it leaves the listener's head in a spin wondering what just happened.
The cover of McCarthy's indiefied We Are All Bourgeois Now still lingers as the hidden track, because it's a brilliant rendition and Know Your Enemy's final surprise still needs to be intact.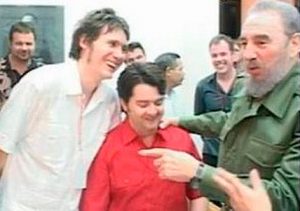 What we now have here with this version of Know Your Enemy is a record that drives ahead with the experimentation and instinct that the band wanted to convey at this time, but we have an even more extreme version that nonetheless allows the listener some coherence and exhilaration. The original Know Your Enemy intentionally opted for confusion in its structure by rubbing breezy west coast vibes against shabby punk rock dirges and disco grooves against distorted blues. The band wanted the listener to be destabilized, but in this the political nature of the record, the very essence of it, is undersold and in some cases lost altogether.
Know Your Enemy is a record that, despite the confusion it causes to the listener is an exercise in regaining identity within the band. It was a requirement that the band, after years of massive success in the shadow of Richey Edwards' disappearance needed to make in order to redefine themselves as a three piece band and a musical commodity that was still vital and unrelenting. This vitality may have been misplaced on Know Your Enemy's follow-up record Lifeblood, but even here we see a band moving in a different direction and experimenting with sound to stay fresh and ahead of themselves.