Valley Uprising
Released in 2014, this documentary seems to have been having a moment recently after landing on Amazon Prime (you can also stream it via the Sender Films website). The film charts the awe-inspiring and frequently terrifying exploits of climbers in Yosemite National Park over the last 50 years, where rock climbing became something of a counterculture in the 1960s and 70s (an "outlaw activity", as one climber puts it). The beatnik community of 'dirtbags' who came together in the camps throughout the park included personalities like Warren Harding, who wrote irreverent climbing manual Downward Bound: A Mad! Guide to Rock Climbing and considered a bottle of wine an essential element of climbing equipment. There's enough here for the viewer to feel slightly tipsy even when stone-cold sober: Alex Honnold free solo-ing (climbing without ropes or harnesses) the towering El Capitan, or Dean Potter balancing on an inch-wide rope hundreds of feet above the ground. It's a compelling watch, whether or not you're a climbing aficionado.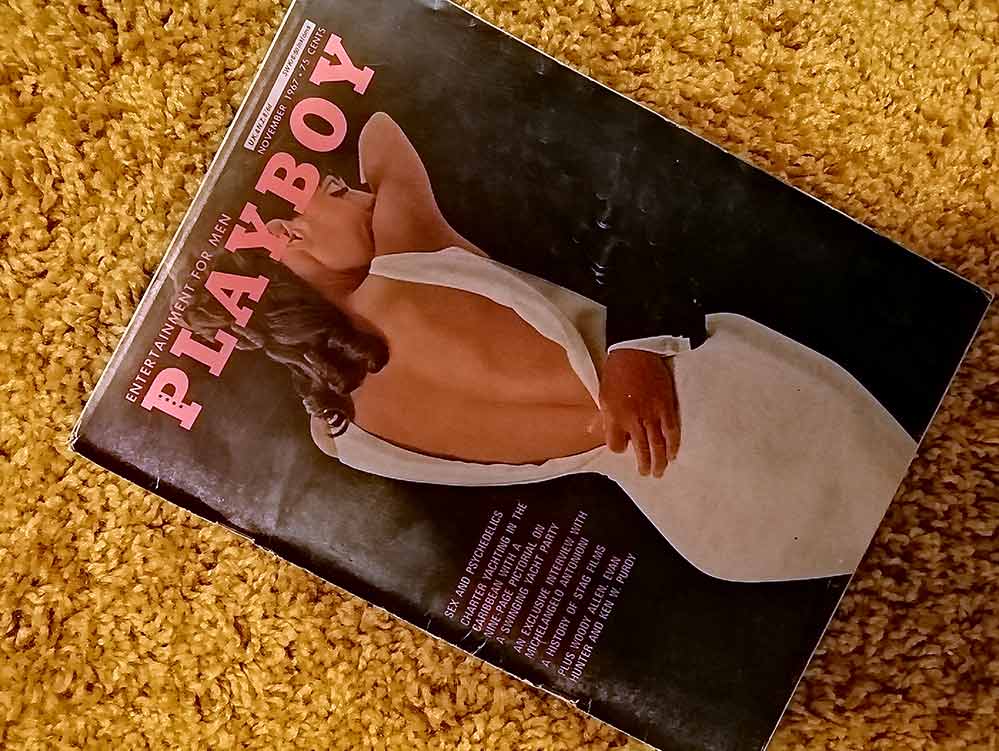 American Playboy: The Hugh Hefner Story
Apologies, it's an Amazon Original, but this is really rather watchable. The ten-part series follows the rise of the Playboy empire from its 1950s beginnings to the present day, via interviews with key figures and slick dramatizations. Okay, it is verging on/firmly tips over into the hagiographical, but it's nevertheless a stylish and fascinating insight into popular culture and the press in the second half of the 20th century. If you've already decided that Playboy magazine was nothing more than the cynical exploitation of women and jerk-off material dressed up as social commentary, then I suspect this won't change your mind; looking up reviews from when the series was released in 2017, I see the magazine still raises some commentators' hackles to a really quite impressive degree. Like it or not, though, in its heyday it documented much more than just playmates, interviewing figures from Bette Davis to Timothy Leary, and weighing in on various contemporary debates. The breadth of the magazine's scope comes through clearly in American Playboy, although – as a series bearing the Hefner seal of approval – it's clearly more of a starting point than an in-depth investigation of every aspect of Playboy's expansive history.
George and the Dragon
I had never heard of George and the Dragon until being presented with the Network DVD containing all four series (thank you, Mr Kerekes). Broadcast between 1966 and 1968, it starred John Le Mesurier as the bumbling Colonel Maynard, and Peggy Mount, Sid James, and Keith Marsh as his live-in household staff. All four play perfectly to type: Le Mesurier frequently admits that he has no idea what's going on and wanders off "to do something in the garden"; Mount is formidable as Miss Dragon the housekeeper; James is perpetually in Carry On mode, somewhat mystifyingly irresistible to every young woman who has a bit part; and Marsh is the slightly grating but good-hearted friend to all. It's written by Vince Powell and Harry Driver, who had also worked together on Pardon the Expression (1965-66), and clearly didn't like a good joke to go to waste: there's an almost perfect replica of a scene from Pardon the Expression in here (though the very fact that I noticed this is somewhat worrying). If you're a fan of Pardon the Expression, or any of the main cast, this is worth looking up – though one senses that just two series would have been sufficient as, like many other comedies of this period, it starts to lose its way after that.
While I settle down to watch more 1960s situation comedies, the cooler kids amongst you might want to check out Anomalous Cinema, a regularly updated guide to weird and wonderful movies currently available on streaming services.