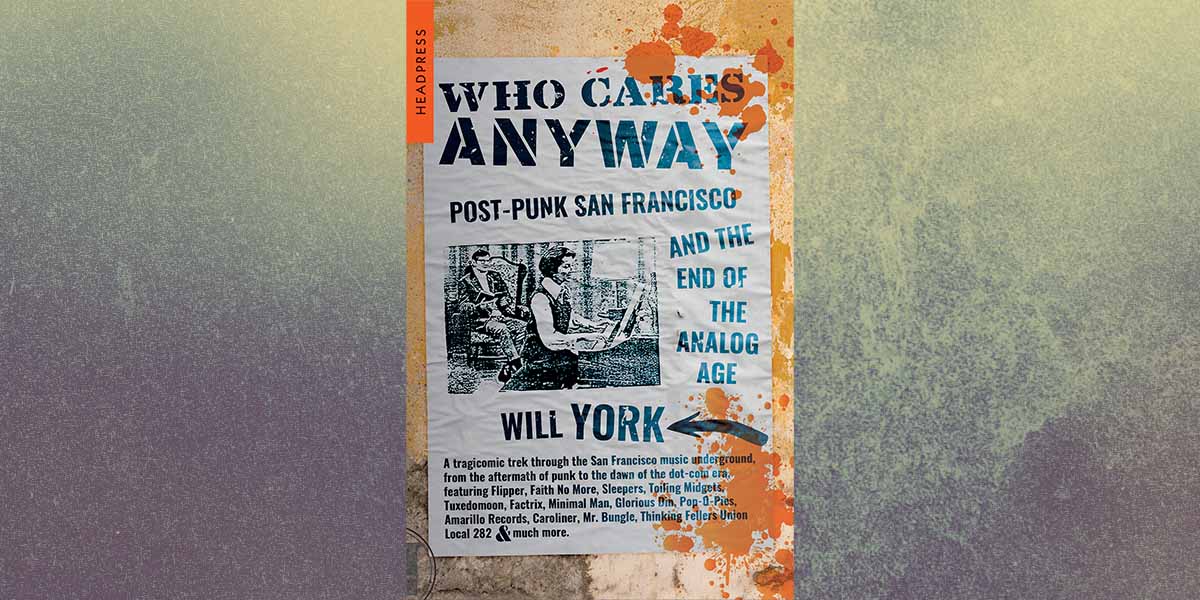 SF PYSCHO GEO2:80s Will York's WHO CARES ANYWAY + Star Panelists
About this event
An outrageous oral history of the Bay Area's wild post-punk underground!
Writer Will York spent two decades conducting interviews and whittling it all down to a mere (?) 572 pages' worth of existetial drama, dark humor, spectacular failures, and improbable successes—including in-depth coverage of acts ranging from Flipper to Factrix, Minimal Man to Mr. Bungle, Inflatable Boy Claims to Thinking Fellers Union Local 282.
Now Will is flying across the country to launch it in thee City that gave it birth, here moderating a panel that includes Bill Gould of Faith No More, photographer Joan Osato, Longshoreman Dog Swan, Peter Urban (aka "The Pope of Punk"), punk fiction pioneer Deise Dee, peace punk-turned-experimental artist CYRNAI, and RE/Search Pubs guru V. Vale. Members of Toiling Midgets and (the long-defunct) Arkansaw Man play separate sets; Liz Keim's In the Red and Richard Gaikowski's Deaf Punk set our screen aflame.
Location
The Other Cinema
ATA Gallery,
992 Valencia (@ 21st)
San Francisco