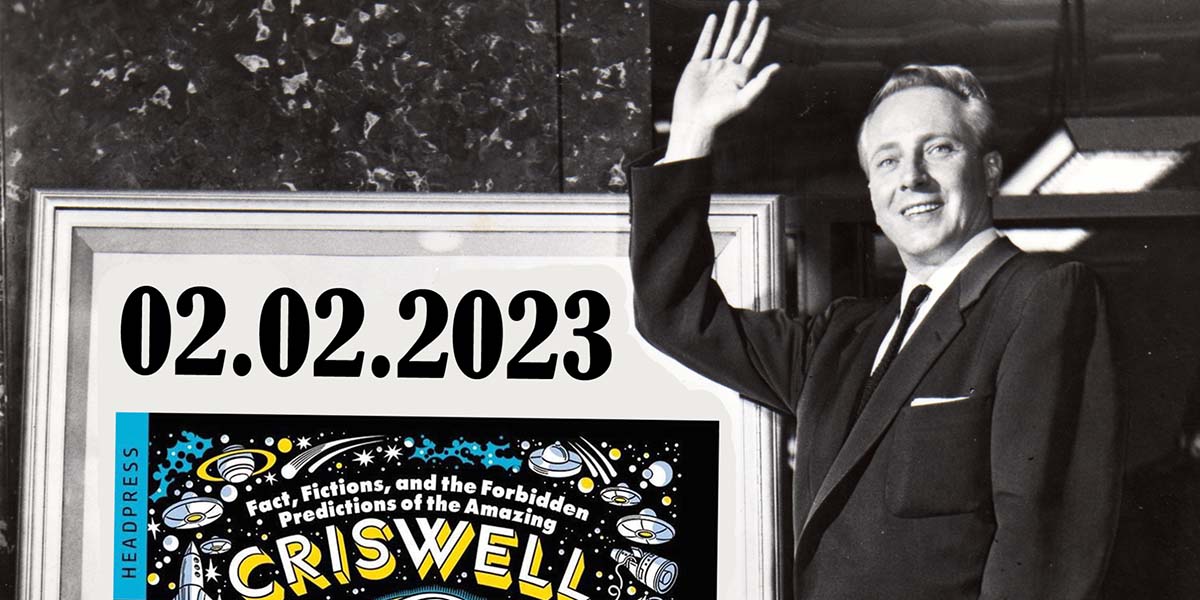 Fact, Fictions, and the Forbidden Predictions of the Amazing Criswell Street Date
Street date announcement for Edwin Lee Canfield's book, FACT, FICTIONS, AND THE FORBIDDEN PREDICTIONS OF THE AMAZING CRISWELL.
"We are all interested in the future for that is where you and I are going to spend the rest of our lives, whether we want to or not!"
Jeron Charles Criswell King, better known simply as Criswell, can rightfully be described as one of the first pop celebrity psychics. His bizarre predications — 87 per cent of which came true, he claimed — appeared from the 1950s through the 1970s in newspapers and magazines, while the flamboyant showman hosted his own Los Angeles television show, guested on national TV and in Ed Wood movies, including Plan 9 from Outer Space, alongside Vampira, Tor Johnson and Bela Lugosi. Unsuccessful attempts to find fame on Broadway and Tin Pan Alley did not prevent him from co-authoring three books on how to succeed in these fields.
A member of the hidden Hollywood gay community, the story of Criswell, his triumphs and defeats, is one of fame and hope.
Facts, Fictions, and the Forbidden Predictions of the Amazing Criswell is the first full-length biography of Criswell. It is the result of 20 years of research by number one fan, Edwin Canfield, and includes interviews, new information, and many startling predictions.
"The world as we know it will cease to exist on August 18, 1999!"