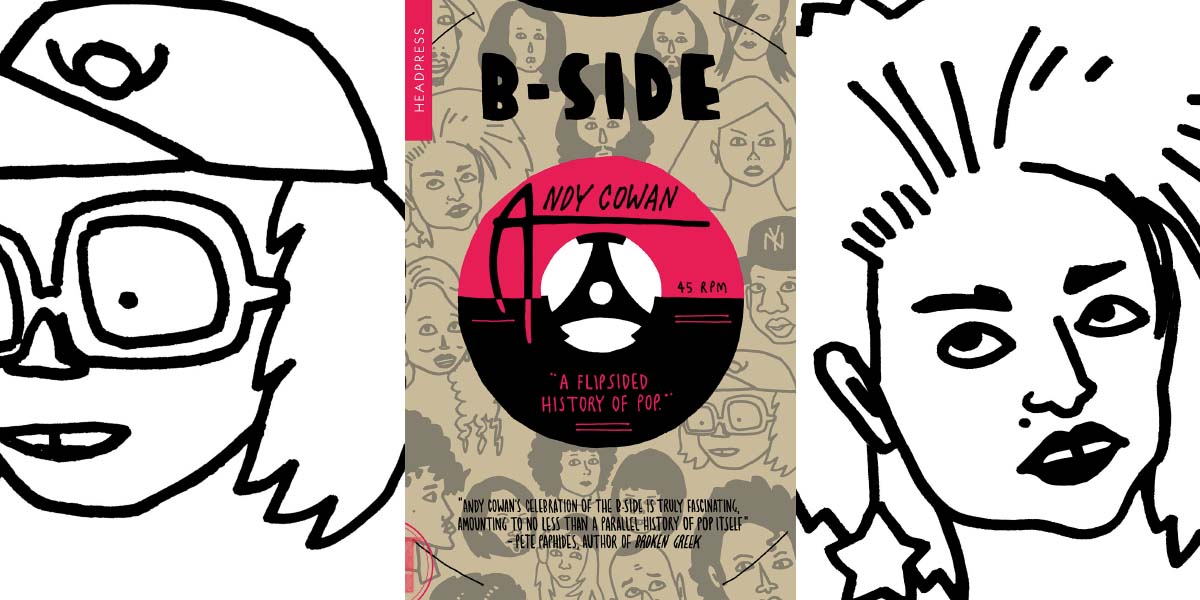 B-Side Street Date
Street date announcement for Andy Cowan's book, B-SIDE, a Flipsided History of Pop.
Pop music would be a different beast without the B-Side. Music history is riven with songs deemed throwaway that revolted against their lowly status and refused to be denied. Be it rock'n'roll's national anthem ('Rock Around The Clock'), disco's enduring game-changer ('I Feel Love') or hip-hop's most notorious dis track ('Hit 'Em Up'), all three started life as the so-called 'lesser' track on releases primed for maximum chart impact. But the B-side has done much more than make stars of Bill Haley, Donna Summer and 2Pac.
Whether it was the Beatles, the Kinks and the Yardbirds in the 60s, Elton John, the Who and Queen in the 70s, Depeche Mode, the Cure and Prince in the 80s, or Oasis, Pulp and Radiohead in the 90s, the B-side allowed many of the world's greatest artists freedom to experiment with no commercial constraints in an age where physical product ruled the roost.
A quickfire A-Z of 500+ flips, B-Side is the first serious examination of the format's covert role in pushing the musical envelope. Best read with one eye on YouTube and one ear on a streaming service, its revelations will prick up the ears of music fans of all persuasions.
Cover and spot art by Kid Acne.