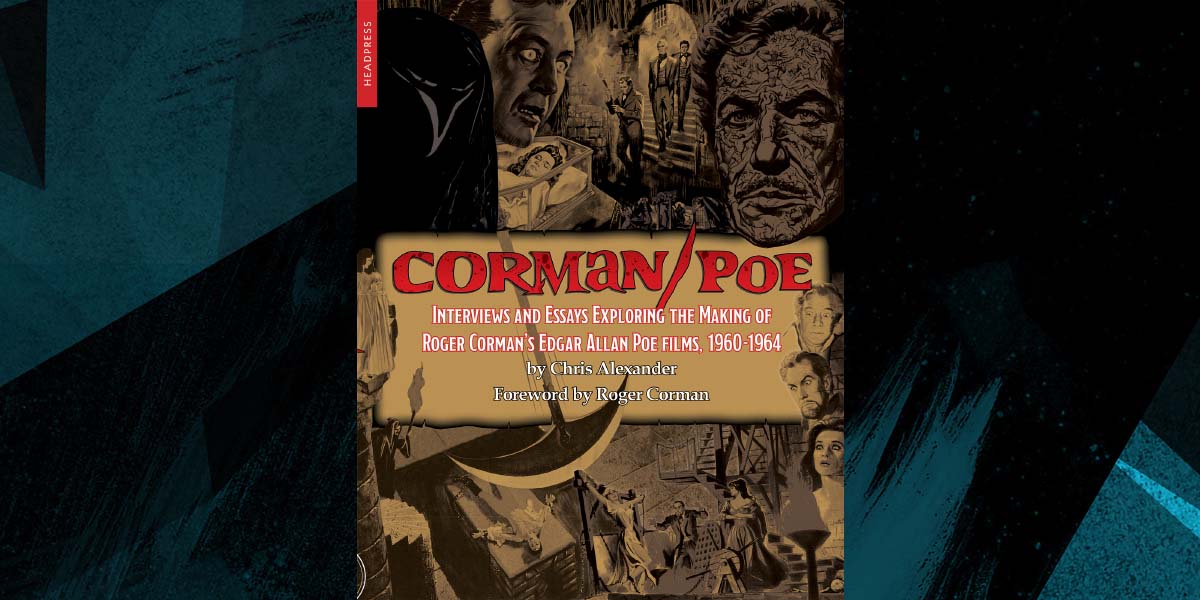 Corman/Poe Street Date
Street date announcement for Chris Alexander's book, CORMAN/POE: INTERVIEWS AND ESSAYS EXPLORING THE MAKING OF ROGER CORMAN'S EDGAR ALLAN POE FILMS, 1960–1964.
THE FALL OF THE HOUSE OF USHER, THE PIT AND THE PENDULUM, PREMATURE BURIAL, TALES OF TERROR, THE HAUNTED PALACE, THE RAVEN, MASQUE OF THE RED DEATH, THE TOMB OF LIGEIA…
Produced on modest budgets for American International Pictures, Roger Corman's adaptations of Edgar Allan Poe stories were popular in their time as escapist horror cinema. Most starred horror icon Vincent Price and were written (and "freely adapted") by the likes of Richard Matheson, Charles Beaumont and Robert Towne. Today the series is recognized as unique and sophisticated, one that delivers decadent Gothic chills while exploring ideas of faith, sexuality, psychology and the supernatural.
CORMAN/POE: Interviews and Essays Exploring the Making of Roger Corman's Edgar Allan Poe Films, 1960–1964 is the only book to fully examine this important chapter in horror film history. In-depth conversations with the maverick Roger Corman are book-ended by engaging critical analyses of each of the eight films, which together stand as a fully realized and consistent creative vision.
The book is illustrated with dozens of photographs and stills, many of which have never been published before, and features a brand-new foreword from Corman.