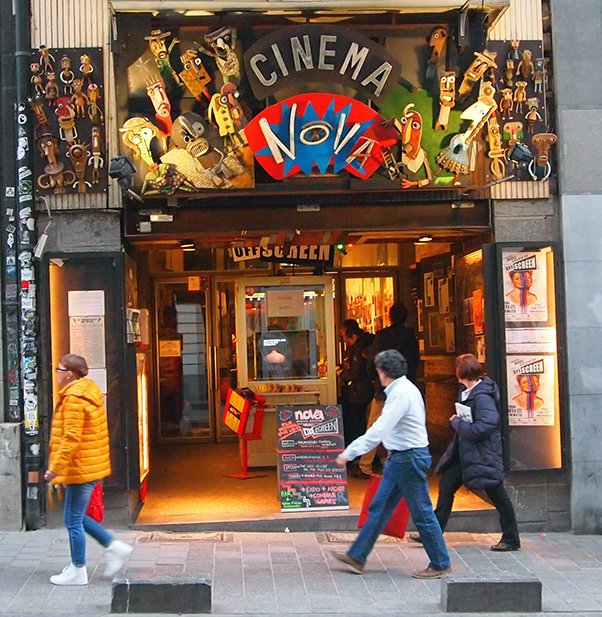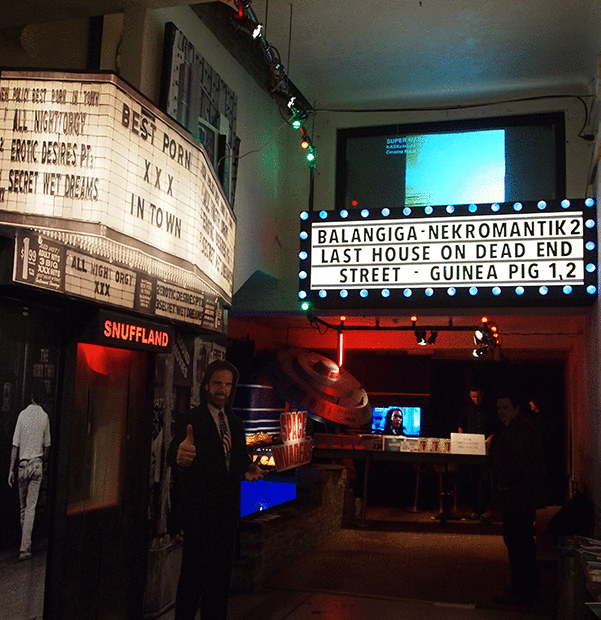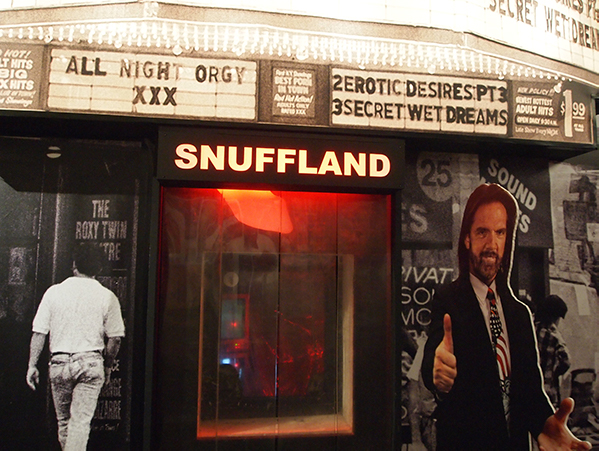 Photos of the Nova foyer by David Kerekes
---
Death on Film International Conference
Nova Cinema
Belgium – 23 March 2019 – 13h30
Cinema Nova
From cinema's earliest days, depictions of sexual acts on film were for restricted viewing only, whereas images of death were widely screened for general audiences. Pioneers such as Thomas Edison, for example, fed the public appetite for this sort of material with footage of simulated executions. Over a century later, the executions are no longer always simulated, and the world stares in confusion at the unfaked horrors freely available to view online at the click of a mouse.
This is the starting point of the book Killing for Culture: From Edison to Isis – A New History of Death on Film by David Kerekes and David Slater (Headpress, 2016) – inspiration for this year's Offscreen programme of "Death on Film". We begin this conference with an onstage interview with one of the authors, David Kerekes. He is also co-founder of the underground publishing house Headpress, and author of the book Sex Murder Art, about the films of Jörg Buttgereit, another of our festival guests.
This will be followed by three speakers:
Tina Kendall (Anglia Ruskin University): "The Evolving Technologies of Death on Film: from Benny's Video to Unfriended: Dark Web"
Steve Jones (Northumbria University): "La Petite Mort: Sex and Death in Hardcore Horror"
Johnny Walker (Northumbria University): "Video Violence: The 'Shot On Video' Horror Phenomenon"
The conference, which will be held in English, will conclude with a panel discussion with the speakers, as well as director Jörg Buttgereit, and will provide the public with plenty of opportunity to ask questions.
Entrance to the conference is free.
Death on Film – click here for full Offscreen festival programme