A friend of mine has a theory about Forrest Gump. It's kind of brilliant.
"Forrest Gump was a serial killer who took on his victims' lives," my friend claims. "The box of choc-o-late was poison. Unreliable narrator."
If you humor my friend, he'll fill in details for you.
"He took his mama's house, Jenny's son, Bubba's livelihood, Lt. Dan's legs," he explains. As further evidence, he'll remind you how Forrest "led a group of disciples into the desert… and left them there," a reference to how the character abruptly concludes his years of running near the end of the story.
My friend's tongue is firmly in cheek, to be sure. But still, it's fun to jog behind him down that weird interpretive highway. The further he goes, your faith in his vision can't help but grow stronger. Soon you're a believer.
Forrest is a maniac!
A corrupt U.S. president and a chainsaw-wielding murderer
At first glance, my book Leatherface vs. Tricky Dick: The Texas Chain Saw Massacre as Political Satire might appear a similar exercise, a kind of aggressively idiosyncratic reading of the film that likens a corrupt U.S. president to a chainsaw-wielding murderer.
Early in the book I do refer to so-called "immersive criticism," a term Chuck Klosterman has employed to describe a type of response that seeks to shoehorn a film into a particularly strange or unexpected interpretive box. The category includes conspicuously outlandish readings of films based on especially thin evidence (or none at all), a type of response most viewers rightly dismiss as fanciful.
For instance, you've probably heard of the inventive reading of The Shining as representing Stanley Kubrick's confession he helped fake the moon landing. It's an entertaining and inspired approach that nonetheless forces upon the film not just one but multiple subtexts that are certainly untrue. That's not to say such a reading doesn't uncover items of interest and even thematic relevance. But it does require a suspension of disbelief that resembles what creators of fiction often require of their audiences.
Political allegory and comedy
By contrast, seeking political commentary in Chain Saw isn't nearly as great a stretch. In fact, the filmmakers themselves encouraged such a reading with their own comments about inspiration and intention.
Director Tobe Hooper frequently alluded to Chain Saw's political messaging, both when making the film and when discussing it later.
"When we were talking about the film, Tobe always considered it a political allegory and comedy," recalls cinematographer Daniel Pearl, as reported by Gus Hansen in the latter's Chain Saw Confidential. Hooper echoed that point in commentary he recorded for Chain Saw a couple of decades after the film was made.
"This film kind of came out of the Watergate times," says Hooper. "It was kind of inspired by it, in a lot of ways."
Hooper's collaborator Kim Henkel who co-wrote the screenplay would confirm such statements about the thinking behind Chain Saw. As one later feature on the film put it, "To the film makers, it was the blackest of black comedies, with some wry commentary on what Henkel called 'the moral schizophrenia' of the Watergate era."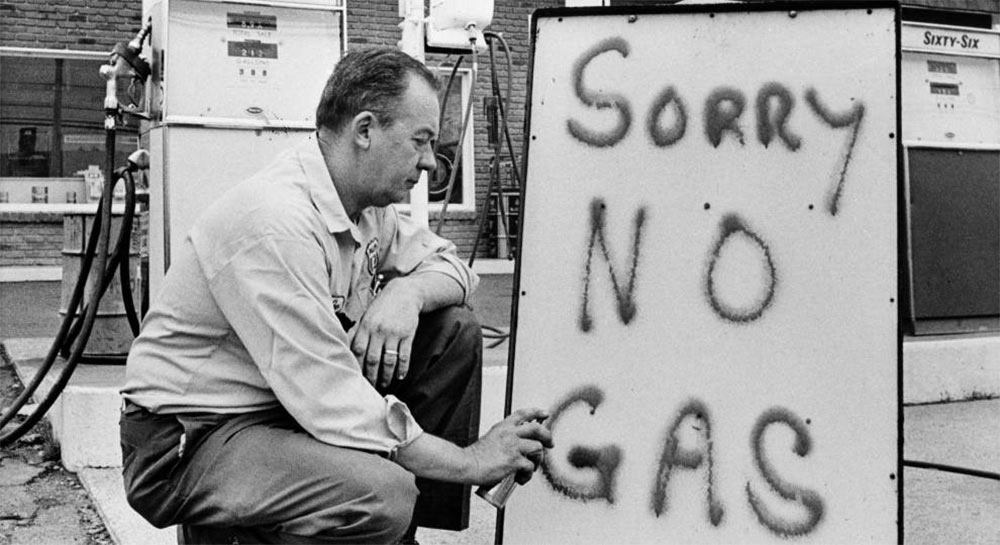 Saturday Night Massacre
Hooper first conceived of Chain Saw in late 1972, shortly after Nixon's re-election. He and Henkel wrote the screenplay during early 1973 when the Senate Watergate Committee first formed and stories of the break-in and cover-up began taking off. The film was shot during the late summer while the hearings captivated millions and new revelations dominated headlines.
Editing and post-production took up the rest of 1973 and the first few months of 1974, a period when Americans continued to be shocked by events like the "Saturday Night Massacre" (Oct. 1973), the "I'm not a crook" press conference and discovery of the 18-and-a-half-minute gap (Nov. 1973), the indictments of the "Watergate Seven" (Mar. 1974), and publication of the Nixon-curated White House Transcripts (Apr. 1974).
As impeachment proceedings began (in May), All the President's Men was published (in June), the House Judiciary Committee voted in favor of three articles of impeachment (in July), and the "smoking gun" recording was made public (in early August), the filmmakers worked on and finally secured a distribution deal for The Texas Chain Saw Massacre. After Nixon resigned in August and was pardoned in September, the film was finally released in October.
In other words, "the Watergate times" formed an immediate context for the entire project, from the moment the idea for The Texas Chain Saw Massacre was first envisioned right through to when the first audiences saw the finished product. Meanwhile the film itself includes dozens of references supporting Hooper's suggestion the scandal "kind of inspired" the film, too.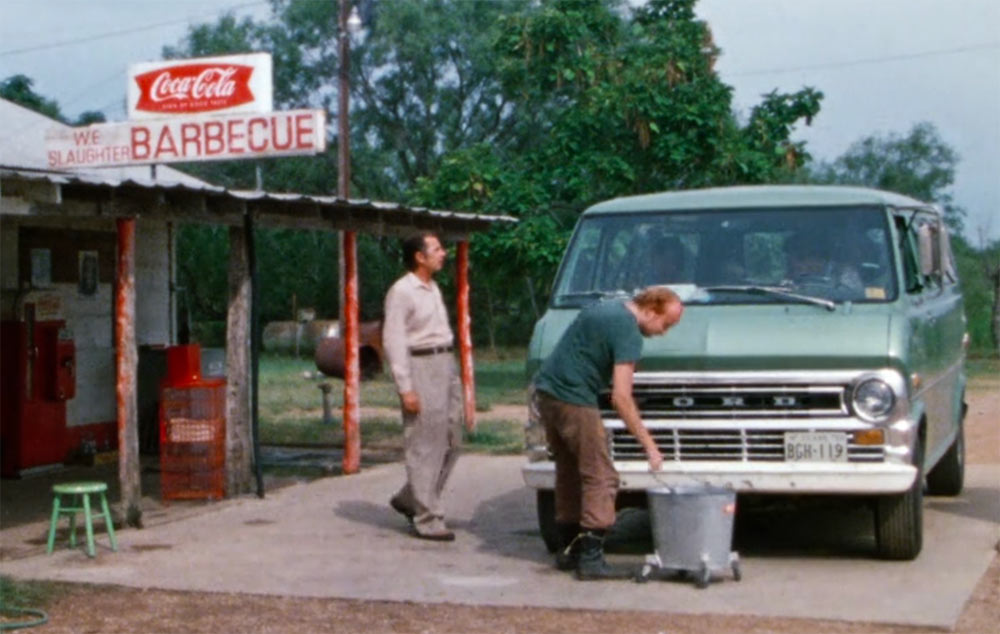 Some of these allusions are conspicuous. In fact the very first words spoken in the film, a radio news report, appear to be an unsubtle allusion to Watergate. "It is believed that the indictment is only one of a series to be handed down as the result of a special grand jury investigation," says the announcer.
Other references are less explicit, including the implied "political allegory" likening Leatherface and his family of co-conspirators to the president and his men whose criminal behavior thoroughly traumatized an American public represented by poor Sally, Franklin, Kirk, Jerry, and Pam.
Reading Watergate
When it comes to the film's political references and themes, Leatherface vs. Tricky Dick tries to explore all of them, and then some. It's a minute-by-minute dissecting of Chain Saw that seeks and often finds evidence to support the filmmakers' claims about wishing to provide a kind of "wry commentary" on a contemporary political crisis.
I think most will agree it doesn't require a Forrest-Gump-was-a-serial-killer-sized interpretive leap to find that the makers of The Texas Chain Saw Massacre were more than a little politically aware. And while their primary purpose was certainly to scare the holy hell out of their audiences, it's pretty clear they also wished to criticize a corrupt government and through satirical means comment on the grievous harm it had inflicted.
Some claim seeking subtexts in this way takes the fun out of horror. For many, though, doing so can provide another way to enjoy a film, especially one they have seen many times before. That said, I won't be bothered if when you consider how much mileage can be gained from someone trying to "read Watergate" into Chain Saw, you find yourself asking a question once asked about Forrest Gump.
How far can he run?