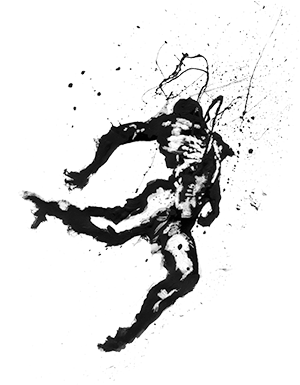 In the 1980s the 'serial' sex killer emerged as a dominant figure in American popular culture. Credited with superhuman intellect and abilities, the 'serial' killer was accused of attacking the traditional values underpinning American society in a decade marked by conservative politics and resurgent fundamental Protestantism. To patriots, the American way of life is considered especially sacred, a superior social structure in a country imbued with the belief that its origin and destiny has been made manifest by God. At the beginning of the decade, Ronald Reagan was elected President of America, the most powerful political office in the world. While in office he was reported to have remarked to his close friend Jerry Falwell, "I sometimes believe that we're heading very fast for Armageddon right now." It is this idea which shaped many of his policies, and of which the 'serial' sex killer proved a suitable symbolic harbinger.
Using government reports, trial transcripts and correspondence, Better to Reign in Hell examines the people and events that led to and perpetuate this panic, notably President Ronald Reagan, the New Right, the FBI and the media. This fascinating investigative book details not simply what serial killers do, but also how they fit into our society.
There is a telling and serious indictment of the inflated media presentation of Serial Killers: the profilers still churn out their self promoting memoirs, the stereotype is still continually recycled in the popular media, and the perpetrators themselves are inflated to fit the role of quasi-celebrity. But the most heinous matter of all is the way in which the Myth of the Serial Killer was used by the New Right to manipulate public fears and garner support for its resurgent political policies and find backing for its regressive fundamentalist religious aims.
Better to Reign in Hell is a controversial work that includes an interview with Robert Keppel, Chief Criminal Investigator for the Attorney-General's office in Washington, and chapters on the rise and fall of the FBI myth, sensational sex crimes, and the presentation of the Serial Killer in news reporting. It also examines the social consequences of the inflated media presentation of 'serial killers' (in nightly TV drama shows, etc) which has helped to create quasi-celebrities of killers.