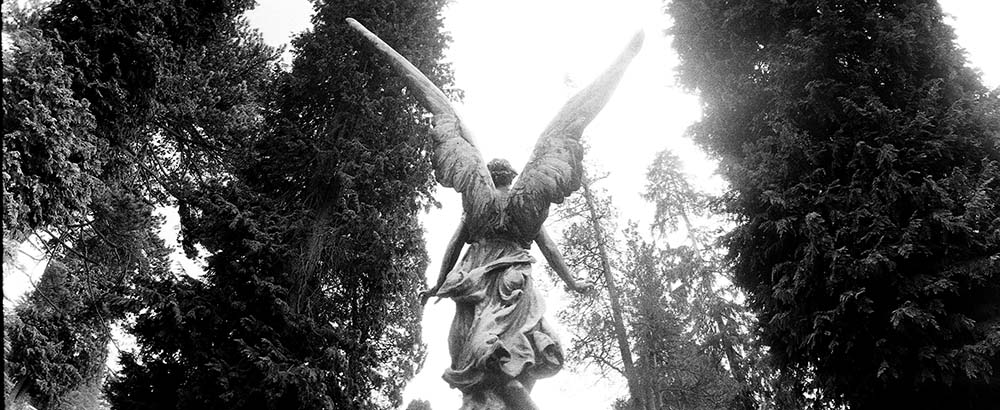 Dark tourism is the practice of visiting sites associated with death and disaster. Participation is increasing, yet the machinations behind dark tourism remain shrouded in mystery, and intentionally so. This book, a companion to I Am The Dark Tourist Travels to the Darkest Sites on Earth,  explores the seductive premise of 'transformation' that dark tourism offers: that visiting memorials to past tragedy will ultimately lead us to become better versions of ourselves.
Championed by enthusiastic governments — notably in the UK — 'must have' memorialisation provides an opportunity to engage the public with contrived grief from the past to be replaced by establishment neglect in the future.
From the waters of Loch Ness to the chaos of Mexico's Dia de Muertos, H.E. Sawyer considers the questions feared by state-sponsored dark tourism, and poses one of his own:
"Ever get the feeling you've been cheated?"
Prof Brent McKenzie
University of Guelph
H.E. Sawyer continues to probe the field of what makes one a Dark tourist. I Am The Dark Tourist: Messenger of Remembrance, builds upon his first book by providing new and interesting insights as to the evolving nature of a Dark tourist. Through first-hand case examples Sawyer demonstrates that it is often the site itself, or its management, that shapes the degree of 'darkness' for a tourist. Sawyer is not just an idle observer, but often an active participant in questioning key players as to their stated, versus the actual, purpose for dark sites and attractions. The writing style is highly entertaining, but also thought provoking, as to many of the issues that continue to plague dark tourism, such as ethics, morality, and arguably most importantly, who can and should be telling these stories?
Dr Jennifer Wallis
historian and author
H.E. Sawyer's work should be read by anyone with even a passing interest in dark tourism and its commercialisation. From familiar debates about visitor behaviour at concentration camps, to new and evolving questions about memorialisation in the wake of the Colston statue felling in Bristol, Sawyer asks uncomfortable questions about the nature of dark tourism and the dark tourist, and addresses the multifaceted nature of dark tourism: as spectacle, as historical lesson, and as punishment.
Ally Wilkes
Horrified
The question asked repeatedly throughout the book is: who benefits? And more importantly, who should benefit? ... Sawyer excels at finding the poignant, human note in the horrors underlying the sites he visits, and there isn't a single chapter where this deeper engagement isn't apparent. [on the first volume]
Andy Paciorek
Folk Horror Revival
In reading this book, it may cause others, like it did me, to question themselves as to how they really feel about such matters as Dark Tourism and if they too perhaps share a saturnine, even morbid interests, then why this may be. [on the first volume]
Microcosm Publishing
I Am The Dark Tourist is a great insider's guide to explore the world of dark tourism vicariously through an experienced aficionado. [on the first volume]
Dr James Kennell
Principal Lecturer in Tourism, Events and Hospitality at the University of Greenwich & Executive Director of the London Office of the International Tourism Studies Association
Absolutely loved this book. An antidote to so much recent, sensationalist #darktourism media. A very human look at ethical issues in dark tourism, and quite touching with it. [on the first volume]
I Am the Dark Tourist featured as the cover story for the "Protect and Survive" issue of Fortean Times (May 2019)
The most in-depth, most thoroughly researched, most thoughtful and thought-provoking and at the same time elegantly written books on dark tourism yet. Required reading! [on the first volume]
Click Image For Sample Pages