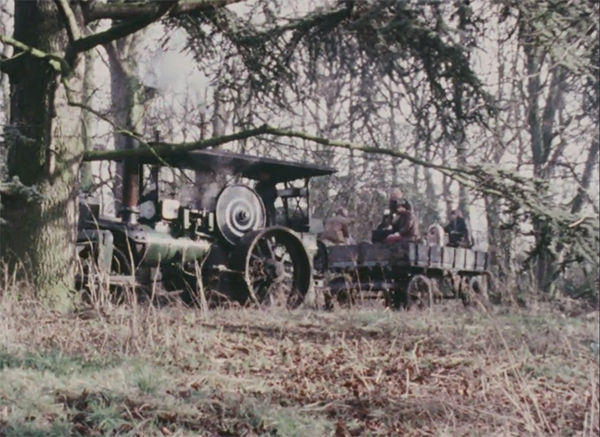 DAVID KEREKES: How did you get involved with the Bonzo Dog Band, and how and why did the film, The Adventures of the Son of Exploding Sausage, come about?
DAVID KORR: The whole thing started in 1968, toward the end of the one academic year I spent at the London School of Film Technique. One of my schoolmates, whose full name I don't recall, a Richard something or other, asked me if I'd be interested in directing a concert film with Donovan. My recollection is that my acquaintance knew and did PR or graphics work for Donovan's manager, and the manager was looking for a cheap way to put together a film piece of an upcoming concert at the Royal Albert Hall. (There was to be a statue of Donovan carved out of ice — and after the concert fans were to be invited to come up and lick it. Ahh, the Sixties…) Naturally, I agreed. Much later, however, while we waited for further plans to develop, Donovan came down with some odd illness (or so the story went) and was whisked away to Greece to recover. No concert, no film.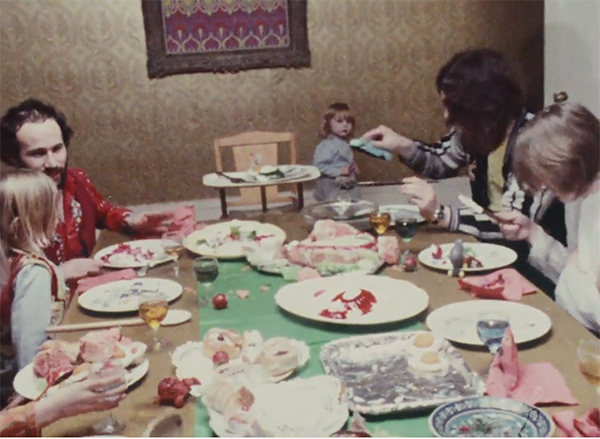 By then, though, I'd drawn together a crew (easily done, as we'd all already either worked together or become friendly), and there was enough momentum and excitement at the notion of a film with a pop group that either (a) the guy with the Donovan connection said he understood that the Bonzos might be available to make a film, would I like him to look into the possibility, or (b) Our camera operator, Anthony Brockhouse, had the Bonzo connection and agreed to pursue it if I wished. (The second possibility carries a certain weight.) Naturally, again, I said yes, knowing, though, that now we — the crew and I — would have to find the funding ourselves. Which turned out to be easy. Too easy. Anthony had a wealthy relative (cousin perhaps?), called Nigel Harcourt Lees (apparently, he also went under another name, or other names), something of a country gentleman and an established artist (painting and sculpting horses, among other things) who at the time lived with his then-wife and children on a seventeenth century (?) farm in Aston Somerville, Worcestershire. Anthony approached him and reported back that Nigel was excited at the prospect and had said he'd be happy to function as producer, implying he'd expect to be more involved in the production than either Anthony or I had expected or wished. Still, he promised us the money, up to a point, of course, and asked for a budget. I drew up a vague one, and he agreed to it. It then all came together rather suddenly, as I recall, when sometime later the Bonzos announced they had an open weekend coming up and it was showtime. (I had by then long left the London School of Film Technique.)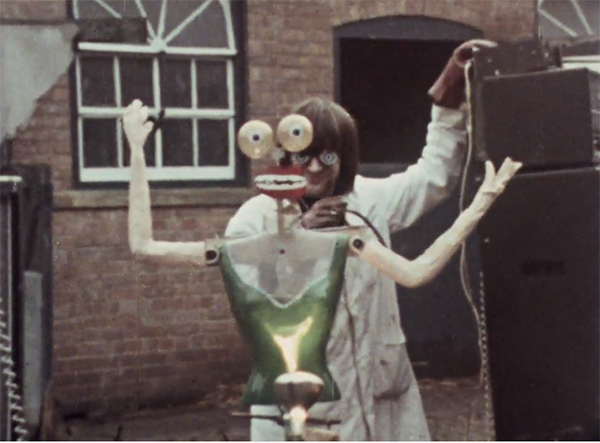 What was your relationship with Short Film Services? What kind of (short) films were they distributing, other than your own?
When the film was finished, someone — perhaps the same Richard with the Donovan connection — suggested I show Sausage to Short Film Services. I did, and they were eager to take it on, especially for release on the continent and at festivals. Most of my dealings were with Pauline Trevallion, who was endlessly nice to me and even kept in touch after I'd left the UK (which was only a matter of months after Short Film Services began handling the film). There was no money in the deal for me or my crew, as any and all revenues were to be shared with Nigel, the "producer," who was then — in theory — responsible for sharing any profits with the crew and me, once the film's costs were paid off. I don't remember if SFS placed Sausage anywhere before I left England, but my recollection is that Pauline subsequently informed me by letter that the film was wildly received at various festivals abroad and getting favourable notices.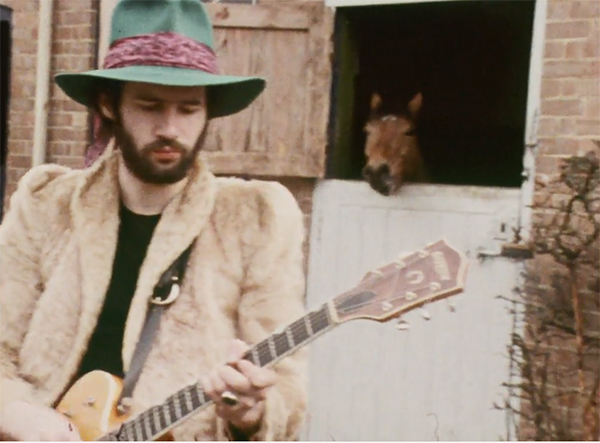 I've seen Sausage mentioned here and there in publications from the time, always in a positive vein — which from this perspective astonishes me: I find the film most embarrassing, amateurish and clumsy, to put it mildly, but I remind myself that, for those days, something of that nature was new and intriguing, that there was much in the film that was amusing, and that the Bonzos were hugely popular. What's more, given Nigel's shenanigans, the very limited time we had for the shoot and the weather we endured, an unexpectedly truncated budget, and the tensions under which we filmed and did post-production, that we accomplished what we did is rather remarkable.
As for what kinds of short films SFS distributed, I'm sorry, but I have no recollection and in fact may never have had much of a clue — beyond that they did deal in the kinds of oddities that are (or were) a staple in festivals.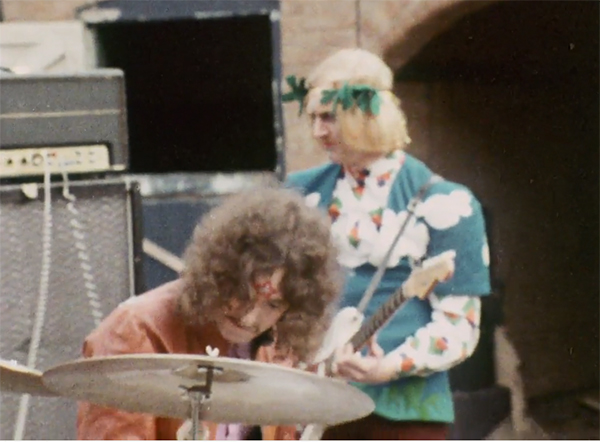 How long did filming take?
There was, in the end, no actual formal budget; there were unavoidable and fixed expenses about which I'd informed Nigel and which he'd agreed to (film stock, labs, equipment rental, a few props, plus whatever the costs to feed the Bonzos and the crew — a task with which he saddled his wife — and then the post-production house where I cut the film and where we did the additional recording and the mix). Just what the final numbers turned out to be, I couldn't say, nor could anyone else, probably, as Nigel proved less — much less — than reliable in meeting his obligations. Certainly, the total cost was, by filming standards even then, not great, given what was entailed.
The filming all took place in one weekend, from a Friday afternoon through the Sunday afternoon. The forty-eight hours were badly reduced, moreover, by rain.
Did you have much filmmaking experience prior to this?
Prior to this, not much, no. I'd done some filming in graduate school at the University of Minnesota before coming to London, and then written and directed three short films at the LSFT. (In ego-compensation for admitting my lack of experience, I'll stoop to adding that one short I did at the University of Minnesota received a standing ovation when it accompanied Peter Watkins' War Game in a big screening, and that two of my LSFT films were included in public screenings at the BFI. One of them, a documentary on cremation called The Fact Remains, went on to win several festival prizes and to be named one of the "short films of the year" in some fat annual publication…)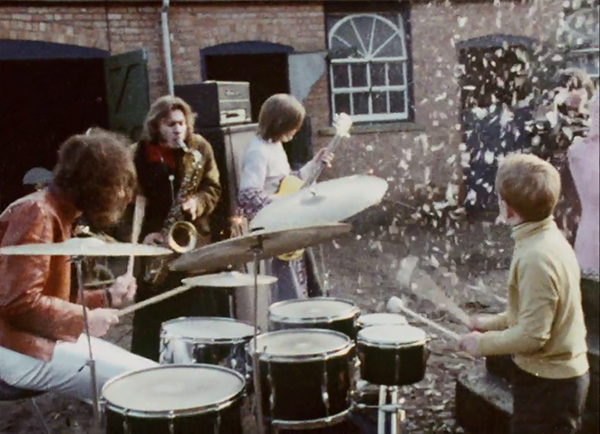 None of it appears scripted. How did the story (such as it is) develop?
Once Nigel was on board, it seemed obvious we should film at his place, which offered a wealth of location possibilities and facilities for feeding, sleeping, etc. Ely Dory, my director of photography, and I made a reconnaissance trip to the farm, and when I returned to London — knowing that shooting time would be short and hurried and that "directing" the Bonzos wasn't a plausible hope — I sketched out a kind of "plot" schema and list of preparations (e.g., painting the spiral that appears on the old engine at the beginning of the film) that I hoped would allow us to put together something amusing, unusual, and vaguely coherent. This was brand new territory for everyone involved, and there were no useful models. We hadn't the budget to pay for sophisticated equipment or extra — professional — personnel to record the band performing outdoors (or indoors, for that matter), and knew going in that our one microphone and Nagra recorder would require that we supplement the sound track in the studio. My solution — the final sequence in the barnyard — seemed a promising situation we could control, and without vocals we (including the band) were sure we could juice things up in post-production. And we did just that — although, contrary to some speculation, the track we recorded live is the main of the music track at that point in the finished film.
The beginning of the film, with the children (their being in the film was a "suggestion" of Nigel's — and Anthony felt we had to honour it) appearing from the woods and running off with the instruments, went well — we shot in sequence, and the weather and the children cooperated nicely. But it was, as can be seen, late afternoon when we finally got started shooting, and we were moving as fast as we could to take advantage of the little light left. From there, it was downhill, thanks largely to the cold and rainy weather, mud, and Nigel's interference and family squabbles that left us waiting for resolution — and I had to sacrifice ideas and plans right and left, improvising as we went.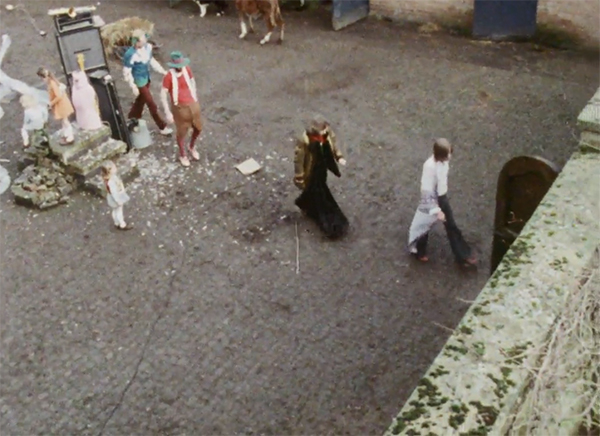 A side point: one reason we got started late was that when we picked up the equipment on the Friday morning, all of us with Nigel in his car, he — Nigel — suddenly announced he thought he was having a heart attack, and was in terrible pain and getting sick. He left us in the car and disappeared into a tube station, Tottenham Court Road, I believe, to find a toilet. When he hadn't reappeared in what seemed a long time, Anthony went in after him and tracked him down. Finally, they came out, Anthony red-faced with anger, Nigel sheepish. Anthony told us to chalk up the whole long delay to… gas pains. Nigel was apparently quite nervous at what we were about to undertake. Or at what he'd committed to.
The Bonzos, by the way, were most cooperative; not "directable" in the usual sense, but happy to do as I asked without complaint. They did, of course, toss in their own ideas, which I gladly welcomed.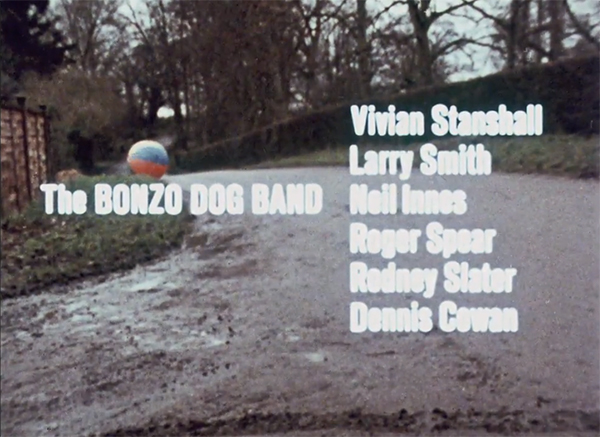 Regarding the Bonzos, did you encounter any friction within the group?
Viv Stanshall (he preferred to be called "Vic" in those days, or at least for that weekend) was generally the spokesman, but there seemed to be no clear hierarchy at the time, other than in the deference shown Neil and Rodney for their musical guidance and Roger (I think I have this right) for his mechanical wizardry. I found all of them easy to talk with, friendly, patient, good-humoured (though Viv/Vic did use some of the filming breaks to practice throwing an enormous knife at tree stumps), sweet and easy with the children, and uncomplainingly willing to try whatever I asked. They themselves raised no objections whatsoever (at least I recall none, or perhaps simply heard none) to the limited possibilities for music, and seemed to have fun setting up and performing the final sequence, as well as some of the other bits — such as the chaotic romp in the field. (We were desperate by then, in our last few hours, and I simply told them to go at it, and loudly directed them and Anthony — on camera — in following the action. You can make out my voice on the soundtrack, yelling, including one obscenity.) Nor did they at all mind the sudden, unmusical end to the music with the surreal shift in mood as they walked in file out of the barnyard to the waiting car and drove off. They treated the moment quite seriously. No friction within the group lurks in my recall, but I do have the sense that they rarely talked among themselves in the presence of the crew or the Lees family. I liked every one of the group, recognised huge talents among them, and was sorry not to have had the opportunity for extended conversations with them beyond the minutes snatched on break or during the short visit we made to a pub, on — I think — the first night of filming.
One complaint did surface from the Bonzos: Larry Smith was upset that his nickname "Legs" was somehow left out of the credits in the finished film. (It was my fault.) But he let it pass quietly. Bless him.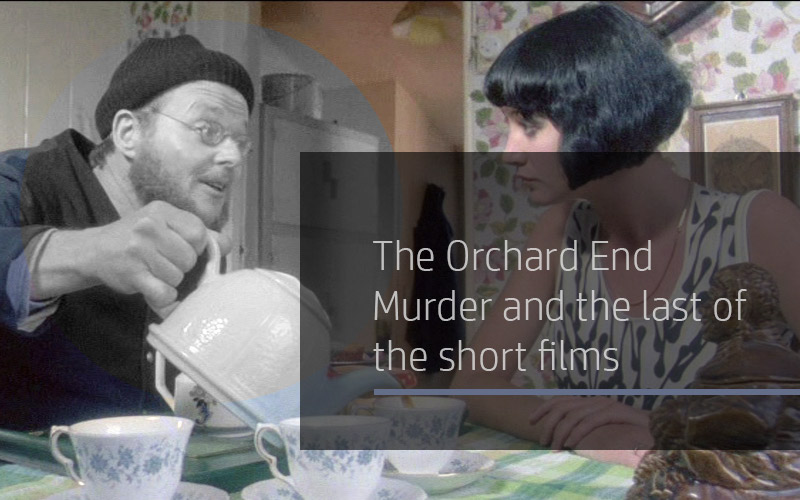 04 March 2020
The Orchard End Murder and the Last of the Short Films
Short films were once a mainstay of cinemagoing, playing as support to the main feature. Some were good,...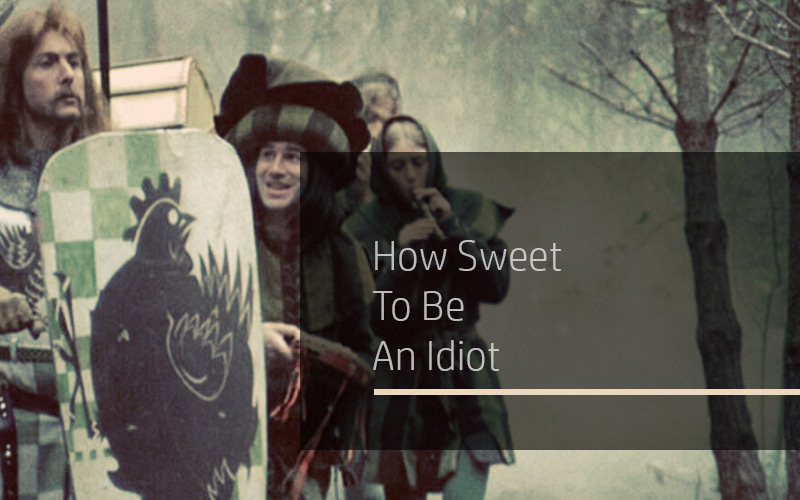 07 January 2020
How Sweet To Be An Idiot
David Kerekes bids a fond farewell to Neil Innes, the impish figure behind some well-known acts, including...