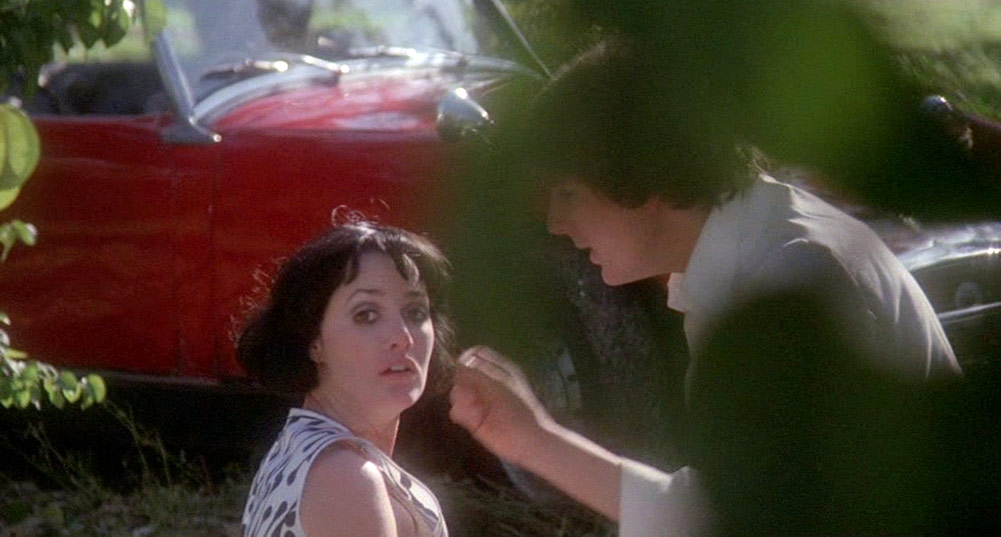 In an earlier blog I mentioned The Adventures of the Son of Exploding Sausage, a short film starring the Bonzo Dog Band. Not all short films produced in the 1970s and 1980s, director David Korr informed me, played theatrically as support to a main feature. He had no recollection of Sausage playing anywhere but the festival circuit.
The short film can be considered a sort of theatrical ballast, placed at the bottom of programmes up and down the country. In Offbeat, a book dedicated to British cinema's curiosities, obscurities and forgotten gems, I discussed short films as part of a populist film tradition very much lost and ignored. Much of the research for the chapter 'Wings of Death: Demise of the Short as Supporting Feature' takes the form of personal reminiscence and recollections by those who had witnessed the short in its natural habitat. There are also a couple of interviews with makers of some short films.
The last short I saw at the cinema was Wings of Death (85), a film of twenty-one minutes by Nichola Bruce and Michael Coulson that starred a young Dexter Fletcher. It supported Wes Craven's A Nightmare on Elm Street. This was 1985. I had seen plenty of short films up to this point, they were ubiquitous and there was no telling where they might show or in what form. They might be a short fictional drama, as in Wings of Death, or a nonfiction subject, such as the series of travelogues focused on British cities, narrated by Telly Savalas.
The Film Act 1960 defines a short film as anything less than thirty-three-and-a-third minutes duration. But this became a rather arbitrary definition. Kenneth F. Rowles' Take an Easy Ride (75) is an example of a short long film (forty-four minutes), one that played bills both as a supporting feature and as a main attraction.
For Offbeat I attempted to piece together something of a history. Information was scant. The short as supporting feature had emerged in the mid- to late-sixties as a cheap substitute for the B-picture and disappeared in the mid-eighties. This was because cinemas stopped exhibiting a full supporting programme and the cash incentive for filmmakers was pulled by the BFI. Some people I spoke with had fond memories of certain short films. Kim Newman remembered The Dumb Waiter (79), a proto-slasher, and Red (76) with Ferdy Mayne and Gabrielle Drake, which supported The Final Conflict. David Hyman remembered That's the Way to Do It (82), a film by Stanley Long that featured Robin Bailey as a homicidal Punch and Judy man; it supported Creepshow and was later compiled with two other short films for the portmanteau Screamtime. By and large memories were hazy. Of the short film's passing I wrote in Offbeat:
The era of the short had come to its end. There was no obituary and few people would have cared had they even noticed. The short had been a puzzling and largely unwelcome appendage to the main feature; it had been clinging for years in all the wrong places like a debilitated grandparent, popping up when one least expected it and then sticking around, clueless.
There was no telling what short you might get on a bill. Although some shorts were a good fit, many bore no resemblance to the main attraction. Kim Newman recalls seeing Jaws supported by Panic (78), a short film with a hatchet-wielding hitchhiker. I too saw Jaws, but it wasn't supported by Panic. I got instead The Line to Skye (74), a fifteen-minute travelogue by Edward McConnell that took viewers from Inverness to Kyle of Lochalsh via the scenic West Highland railway. The short film could seem like a tedious sort of purgatory in anticipation of the main attraction. I endured the Kyle of Lochalsh on two separate occasions in anticipation of Spielberg's blockbuster shark.
Short films seemed at times to be a variation on the Interlude, those vignettes that played on British television in generations past. The Potter's Wheel is perhaps the best remembered. Simply a clip of someone making a pot, it filled the bits between regular programmes in days when television had a beginning and an end, and occasionally nothing inbetween. The Line to Skye served much the same purpose. The audience that had purchased a ticket for Jaws did not want it. I did not want it. But, like the Potter's Wheel, it let us know that everything was still in working order.
For me, the prize is The Orchard End Murder (81). Directed by Christian Marnham, this is one short that bettered the feature it supported. Memories of a screening in a north Manchester cinema in the mid-eighties remained with me for years. Prior to revisiting the film on Blu-ray recently, all I recalled of The Orchard End Murder was that it had something to do with apples, and cricket, and the murder of a young girl amid the apples and the cricket.
The Orchard End Murder played as support to Gary A. Sherman's Dead & Buried. I rather like Dead & Buried, but at the time I found the twist predictable and the whole thing perhaps better suited to a half-hour slot on television (or short film). The Orchard End Murder, on the other hand, was a different story altogether with an atmosphere that was way off-key.
Charthurst Green. Bored of her boyfriend and the cricket match in which he plays, Pauline Cox (Tracy Hyde) wanders off to explore the area. She finds an idyllic cottage where a hunchbacked stationmaster (Bill Wallis) offers her tea and cake. Later, making her way back to her boyfriend, Pauline is intercepted in an orchard and murdered by the dim-witted Ewan (Clive Mantle).
The story is in the telling. The Orchard End Murder is rich in curious dialogue and detail, which hints at something deeper and more profound. The film takes place in a snowdome-like bubble of English quintessence: a village green seen in an aerial shot, replete with cricket match, a dog and a vicar. Then there's Pauline, soon out of sorts in her mini skirt. She is a character in the Brothers Grimm tradition, finding a pretty cottage through the trees. Has she met the stationmaster before? He looks not unlike one of the gnomes in his garden. Pauline says to him, "It's strange. It reminds me of something, but I can't quite catch what it is." The clues are all present, though: the children stealing apples, the previous owner of the gatehouse said to have committed suicide, the wasp caught in a trap. "Look where your sweet tooth has got you," leers the stationmaster, a finely honed character study by the ever-reliable Wallis. He is talking to the wasp but might be talking to Pauline.
The assault and murder take place in a "bunny hole," part of the orchard where excess apples are dumped. It's a difficult scene, a little too long. Then there's the discovery of the body by police. Intimate parts of Pauline's anatomy poke out of a shallow grave, an image as incomprehensible and as bizarre now as it was when I first saw it, some thirty years ago. Only the details have changed: what I thought was a breast being dusted for prints turns out to be a bum cheek.
Life seems to continue as normal in the end. The murderer has been apprehended and the stationmaster makes small talk about his garden. But this snowdome England has been pierced. The locals have already forgotten about Pauline Cox, but they cannot ignore that a train ticket to Tunbridge, which used to be 1s 11d, is now ninety pence.
BFI Flipside's Blu-ray/DVD release of The Orchard End Murder contains several fine extras. The Showman, a documentary short about fairground Wild West showman, Wally Shufflebottom, is also directed by Marnham, and is also profoundly odd, proving he had a knack for this sort of thing.
The Orchard End Murder (1981)
d: Christian Marnham
BFI Flipside
Dual format edition