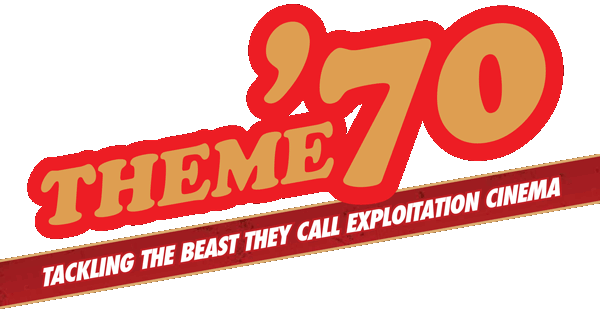 "As close to the 70s' 42nd Street grindhouse experience you'll get, but without the sticky floors, smell of rancid popcorn butter and risking your life taking a pee!" — William Lustig, director of Maniac, Vigilante, Maniac Cop and Hit List
Starting life as the grindhouse fanzine Theme '70 in the early nineties this book is a mutation of all-new colour content and the raw unfettered pages of those original out-of-print photocopied zines themselves, a total of seven issues. The result is an exploitation movie explosion of rare posters stills hard knuckle video reviews pre-cert VHS commentary and eye-popping retro ads all with a uniquely British zine twist!
If you are seeking Bruce Lee rip-offs, Claudia 'Gator Bait' Jennings, Peter Fonda vs Satanists, bald lunatics, kung-foolery, crown queen of blaxploitation Pam Grier, cannibals in the streets, Fred 'The Hammer' Williamson, sweet threads, Jim 'Black Belt Jones' Kelly, zombie voodoo, John Saxon and a pull-no-punches supporting cast… you've come to the right place!
Colour throughout. Rammed with rare artwork.