"The world will turn to the worship of women for they will be exalted to a new high respect, love, and adoration."
Nostradamus via Criswell, 1972
Criswell Predicts Women's Lib
CRISWELL PREDICTED ON all manner of things, from politics to Hollywood to "shoes and ships and sealing wax, of cabbages and kings or whether the sea is piping hot or pigs have wings." One topic he frequently extrapolated beginning in the mid-1950s and through the 1970s, was womankind's eventual domination and rule over men, mankind, humankind, the World, and even Outer Space. He vividly detailed in a pulp science-fiction magazine how Mae West would be the first woman President of the United States by 1960, as well as the first person to land on the Moon with her entourage of George Liberace and Criswell himself. At one point he envisioned that pregnant women would be the first to land on the Moon. "The Newsreporter of the Future" was not accurate on his predictions for the Moon landing. Criswell later walked-back on his prediction about Miss West. "No, that was misunderstood. I predicted that the first lady president would be someone like Mae West—with a magnetism for people, and who could be easily imitated." In his weekly, nationally syndicated column dated August 15, 1954, in the segment titled "What You Will Do in 1999" he began his crusade for feminism and sexual freedom with this prognostication:
On a rare one-sided 12-inch 78 RPM vinyl record titled Criswell 1955, available from local Philco television dealerships, he recited: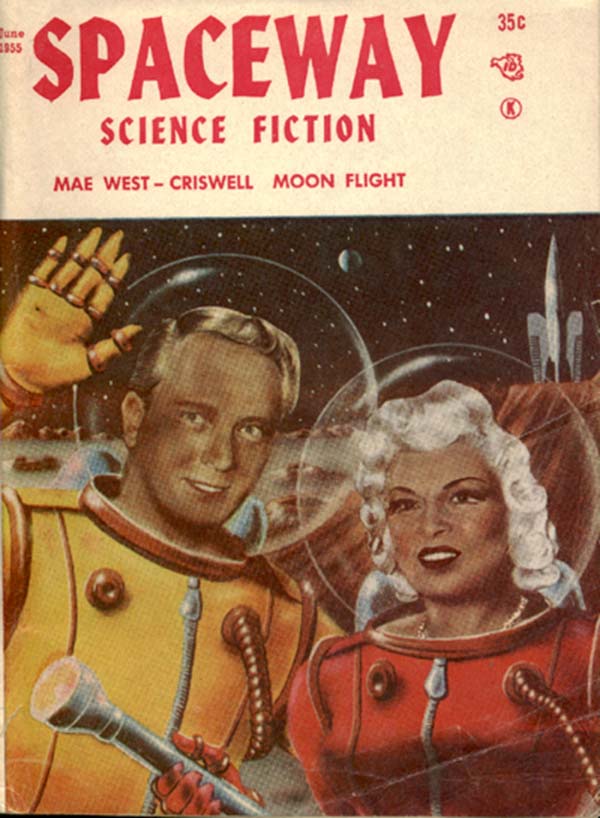 In the February 1955, issue of the short-lived pulp magazine Spaceway Science Fiction, the 20th Century Nostradamus gazed into the future of humankind in Outer Space. He foresaw the last of the surviving human beings from Earth existing on a space station shaped like a cube.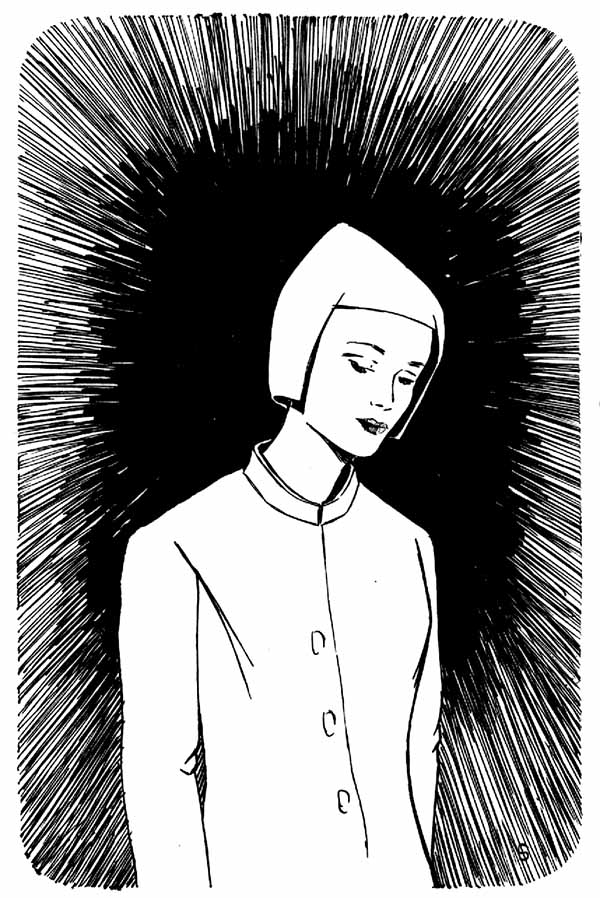 From his first book of predictions, Criswell Predicts From Now to the Year 2000! (1968):
From a mailer/pamphlet of predictions promoting his first book:
On his 1969, 12-inch vinyl record album The Legendary Criswell Predicts! Your Incredible Future, he foretold an eventual golden age of man's subservience to woman and of another future Joan of Arc who would rise to power after her defeat of the "Prince of Darkness" who would
He presaged the sexual revolution and an era when women would be liberated sexually and also liberated from their clothing.
He follows that with a prophecy that claims that not all is lost for the male race.
In his third book published in 1972, Criswell's Forbidden Predictions Based on Nostradamus and the Tarot, he quotes Nostradamus from when the ancient prognosticator appeared to him in a vision.
Well? . . . Haven't you??