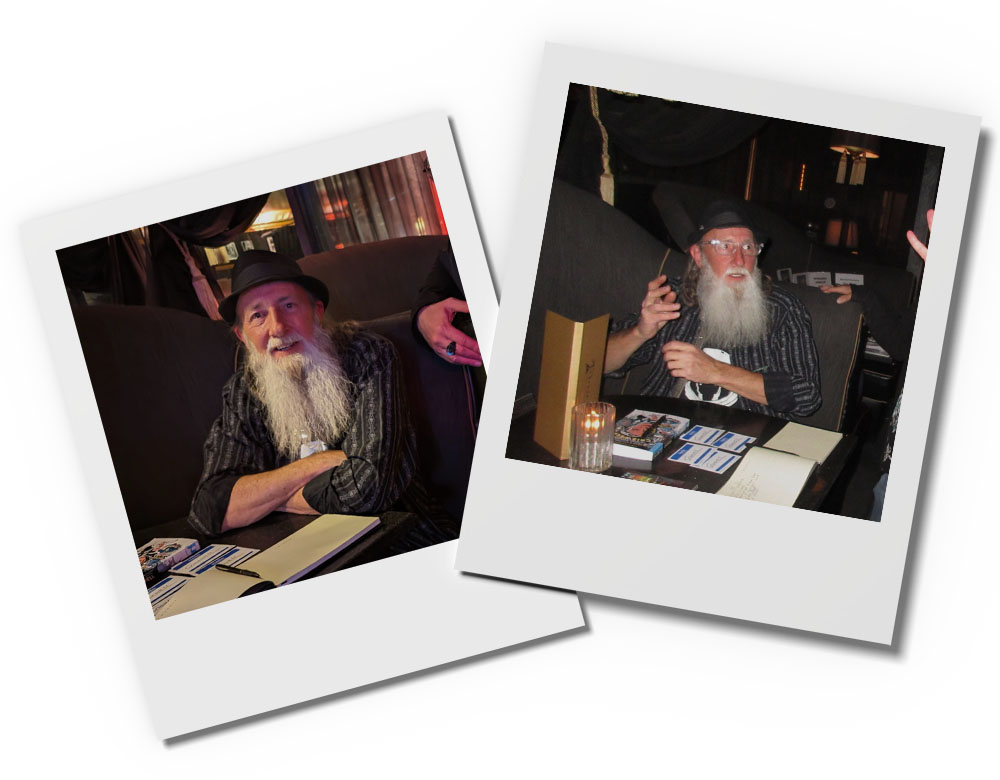 Thursday, February 2, 2023
An incredibly fun time was had at the launch party for Hollywood launch of Fact, Fictions, and the Forbidden Predictions of the Amazing Criswell at Boardner's in Hollywood. It was (and still is) a frequent haunt of Criswell, having lived only a couple of blocks away in the 1950s through to the 1970s.
His presence was strong and channeled by the entertaining Dave the Miracleman. A special sword swallowing ceremony was performed, crowning a new Queen of Hollywood, as well as a psychic message from Criswell and the bending of metal via the compelling power of Criswell.
Thanks to my old friends and new that attended making it very special evening.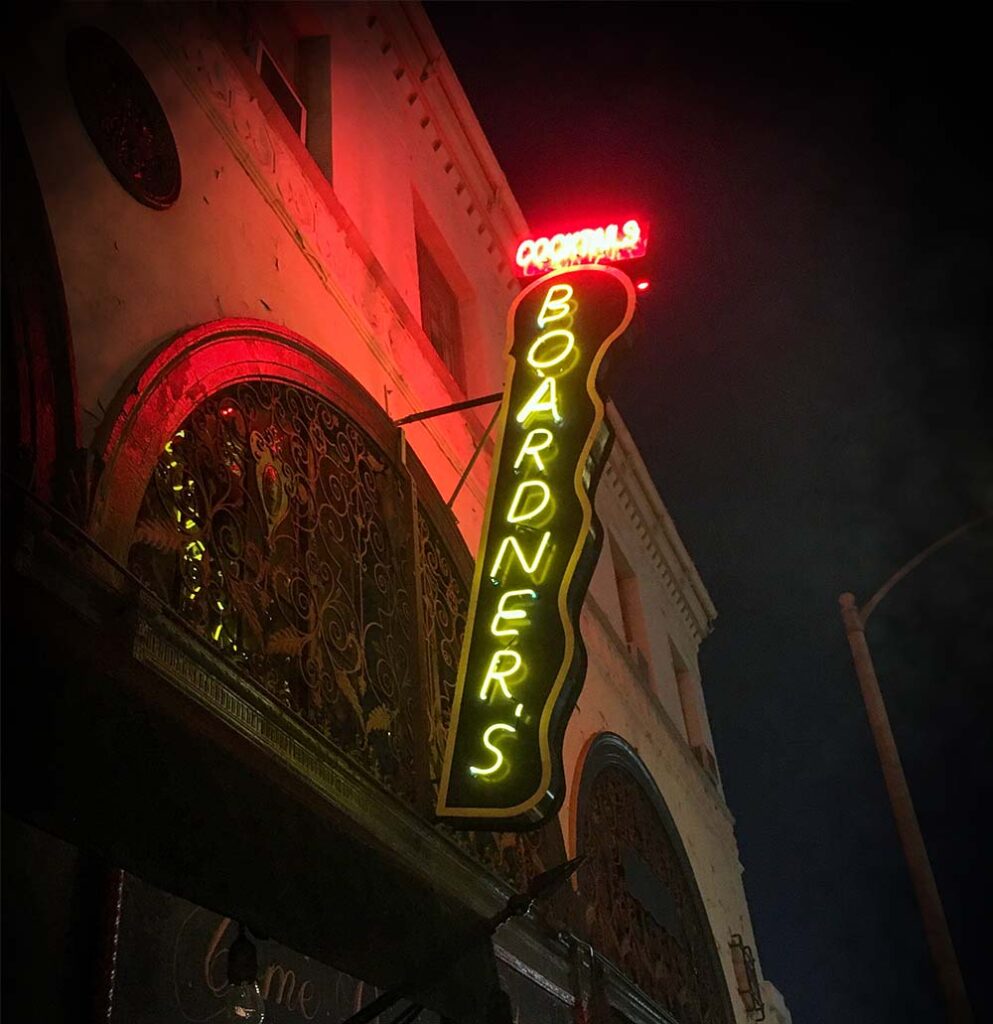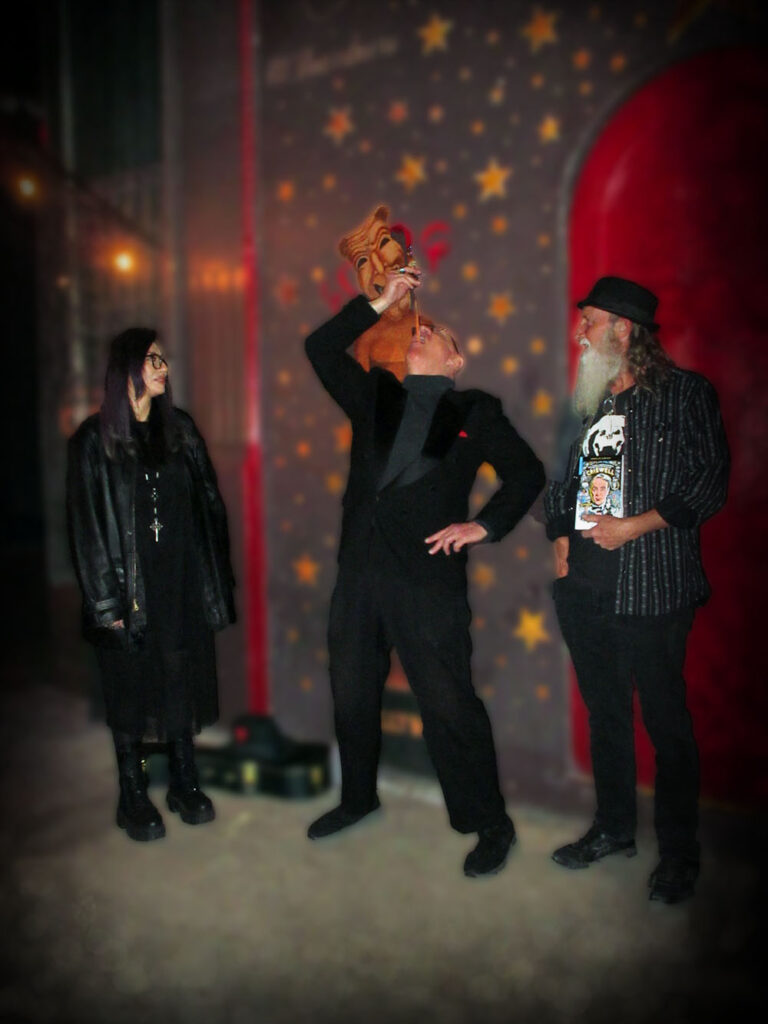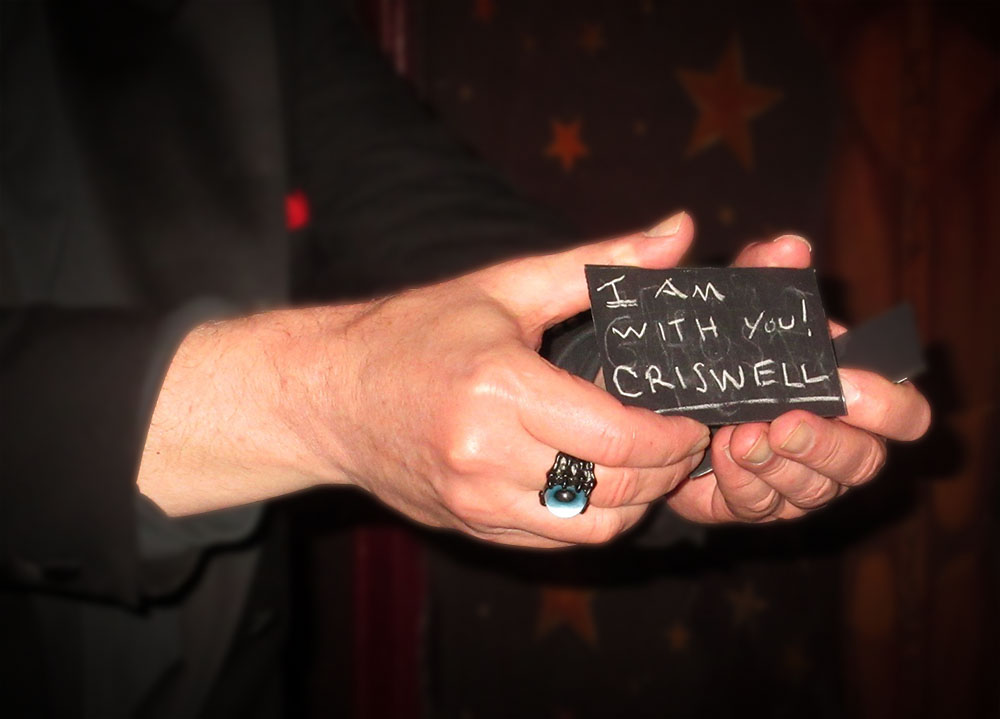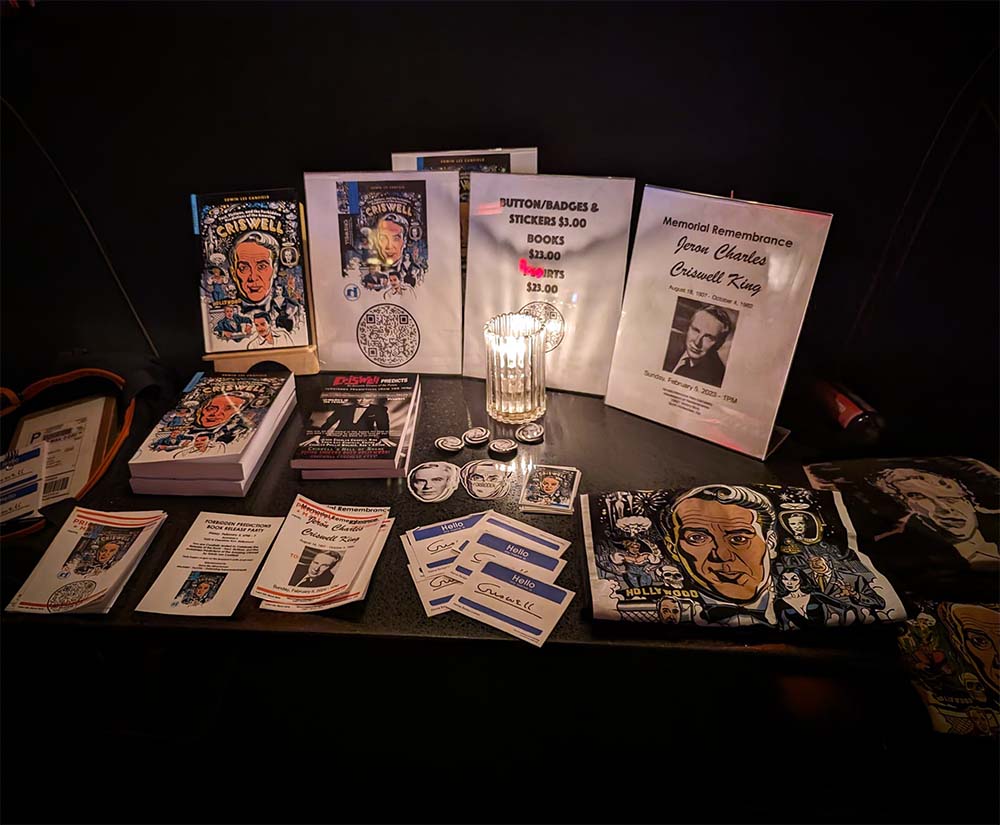 Vahalla Memorial Park Cemetery
Criswell's memorial remembrance was held on a beautiful, sunny Sunday afternoon with me, Edwin Canfield, reciting Criswell:
Someone walked over my grave disturbing my sleep,
a sleep I thought would last to eternity.
Someone walked over my grave awakening me,
awakening me and bringing me back to reality.
I walk now in a place that is filled with misery,
caused by men in search of their simple destiny.
Friends I've known and family I've loved will have to answer to me,
for they let someone walk over my grave awakening me!
Author Warren Beath concluded the ceremony with a reading from the book of Criswell:
We are all lighted candles in a darkened world, weary travelers on the highway of life, plodding on to our endless existence! For once we exist, we continue to exist! Our span of life compared to the billions of years of time, is but a fast twinkle in the eye of God! We are all ten seconds from Eternity and the limitless time thereafter! Surely the things we have today pass with us into this pleasurable void!