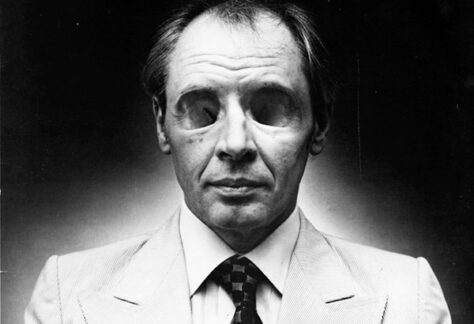 "There is in sounds a virtue to receive the heavenly gifts"
— Henry Cornelius Agrippa
Much of the music discussed in Gathering Of The Tribe deals with the special power of sound and tone. Frank Zappa may have said that 'writing about music is like dancing about architecture,' but this book explains how music can — or for a moment believed it could — move mountains.
It is a matter of record that over the centuries composers and musicians have been consistently inspired by the occult. Few music lovers can fail to have been intrigued by the rumours of magick and mysticism that surround many of their favourite albums.
In chapters that cover the different musical styles, from jazz through folk, rock, pop, noise and experimental forms, Gathering Of The Tribe sketches a fascinating overview of this provocative and enduring relationship with heavy conscious creation, offering en route a guide to the ultimate occult record collection, ranging from the Beatles to the Stones, Led Zeppelin to Nick Cave, Captain Beefheart to the Wu Tang Clan, Debussy to Throbbing Gristle, Charles Manson, Barbara the Gray Witch, Coven and more.
Illustrated with album sleeves.
The various sections include:
Cosmic Sounds / experiments with music and the supernatural
Jazz and the Spirit World / improvisation and revolutionary jazz forms
Freaky Folk / weird manifestations of a documentary form of music
The Law of Octaves: Esoteric Music / esoteric philosophies, religion and the law of octaves
Psych-Out and Countercultural Occult / the peace and love flipside
Sorcery and the Cinema / the spirit world on film
The Devil's Interval / the rock horror show: rock music and the occult
Mindf*ckers / cult groups, outsider artists and their sounds
Electric Storm in Hell: Weird Soundscapes / modernist mood music
Jonny Trunk
Record Collector
"A cult classic in the waiting"
Kier-La Janisse
Spectacular Optical
"I loved this book. There were enough familiar topics to hook me in, but in addition to its consciousness-expanding and historical insights, it operated as a vital guide through some of the world's most challenging sonic experiments. Exciting connections appeared throughout, which meant that while reading I was constantly inspired, making notes of obscure tangents to follow once the book reached its end."
"The key tenet of Goodall's proposition is that music can produce what he refers to as 'Heavy Conscious Creation' or a kind of 'altered state of perception'. This is not your average music tome and takes a far more philosophical bent than most… [Gathering of the Tribe] may indeed unlock some of the secrets within your record collection that hitherto you were unaware existed."
Click Image For Sample Pages