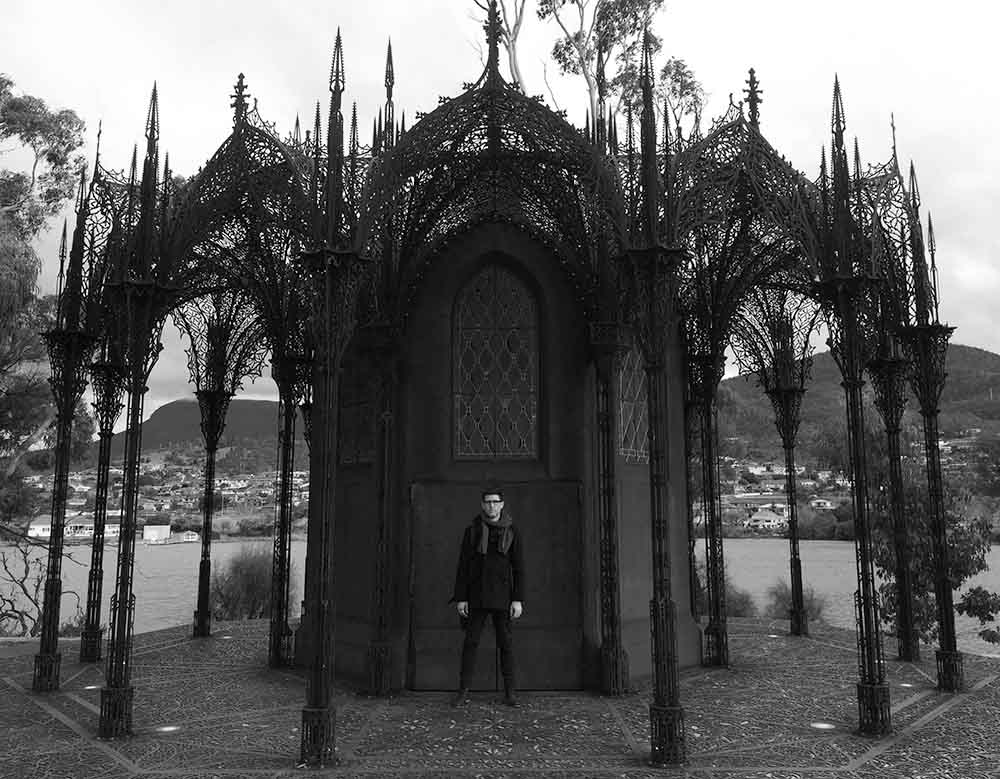 Illuminating the post-industrial underground.
NOISE RECEPTOR JOURNAL: SOUND WITH IMPACT — ANALYSING THE ABSTRACT is one of the most well-respected underground zines dealing with post-industrial music, with a particular focus on dark ambient, death industrial, heavy electronics, and power electronics.
ARCHIVE VOLUME 2 compiles Noise Receptor issues 4, 5 & 6, originally published 2016–2018.
Featured artists and labels: Anemone Tube / Armour Group / Concrete Mascara / Damien Dubrovnik / Detrimental Effect / Hospital Productions / Human Larvae / Inade / Kevlar / John Murphy / Posh Isolation / Trapdoor Tapes / Ulex Xane / Young Hustlers
Volume 1 still available here»
Specifications Paperback Edition
Title: NOISE RECEPTOR JOURNAL: VOLUME 2
Subtitle: sound with impact — analysing the abstract
Author: Richard Stevenson
ISBN: 978-1-915316-02-8
Street Date: December 7, 2022
Category: Music & Noise
Retail Price: UK £22.99 / US $31.95
Binding: Paperback
Size: 210mm x 148mm
Pages: 352
Illos: 350 B&W photos & art and 3 colour images
As the trade paperback, except the special hardback edition is exclusive to Headpress.  
This special NO-ISBN hardback is exclusive to this website. Because it carries No ISBN number, this edition of the book is off the grid in as much as it doesn't appear on any database, in any library, cannot be ordered through mainstream bookshops or online retailers. 
Jason Mantis
Malignant Records
Noise Receptor Journal continues the same, high quality path of its predecessor, Spectrum Magazine, and ups the ante. Outstanding coverage of the true underground dark ambient/death industrial/industrial scene.
Dominick Fernow
Prurient/Hospital Productions
A welcome return of underground yet pro-printed magazines in the absence of greats such as Spectrum, Degenerate, Descent, Bannanfish, Judas Kiss, Denshi Zatsuon, ND, Scraps of Paper and early issues of Resound and catalogs from RRR, Artware, SFCR, etc. All print is welcome in this era of online corruption. Keep up the important work.
Noise Receptor zines… epic stuff in handy format. I enjoy with author's style, he artfully penetrates deep into music and knows the history… if you miss the old times when everyone feels informational hunger about good music, you know how it feels to get a nice zine in hands. Check it.
Roger Batty
Musique Machine
Whether you're a long-time follower of the post-industrial scene, or new to the wider genre I'd say Noise Receptor Journal: Archive Volume One is a must-buy item – as both the interviews and reviews are most informative and well-written.
Click Image For Sample Pages